'I've been really scared:' Survivor of home invasion sexual assault fighting to keep suspects in jail
KIRKLAND, Wash. - UPDATE: Judge Michael Scott denied the request of Kirkland home invasion robbery suspect Muhammad Sesay to be released from jail citing a danger to the community and his flight risk.
"It was a huge sigh of relief," said Jennifer.
He remains in jail on $1,250,000 bail.
"This is not a mental health crisis. These are experienced criminals who have taken over my home," said added in response to claims by Sesay that he has PTSD and should be released from jail. His sister told the judge he was born in the U.S, then sent overseas to a boarding school where he was beaten. He returned in 2020.
"It's the only way I sleep at night knowing those suspects are in jail," she said.
Previous story:
Four months after she survived a horrific home invasion robbery and sexual assault, a Kirkland woman is now fighting to keep one of the suspects in jail.
Her victim's advocate notified her that 19-year-old Muhammad Sesay has been granted a court hearing in King County on Monday to petition for release. She said she was told that he wants to live with his mother and claims he needs mental health treatment.
"It's horrific. The suspect in question, my interaction with him was so terrifying," said Jennifer, who asked not to be identified by her full name for her safety.
She was asleep on the couch on Oct. 28, 2022 when Kirkland Police say Sesay and 23-year-old Bubacarr Touray broke into her home at 1 a.m.
"I took note of how they worked the room, how comfortable they were with their weapons in their hands. And they work the room, like law enforcement, or a militia, each taking a section of the room, clearing it making sure that it was covered with their guns. So these are, in my mind, people that have had a lot of experience doing what they've done to me and handling weapons. I'm terrified for not only myself, but everyone else," said Jennifer.
They put guns to her head and chest and robbed her. Detectives say Touray then sexually assaulted her at gunpoint.  
"Having the semi-automatic gun pressed to my temple was the most terrifying thing I've ever experienced. It was sheer terror and adrenaline. And I really thought I was gonna die," she said.
PREVIOUS: 'Brazen and brutal:' 2 men charged for armed robbery & rape of woman inside her Kirkland home
Both suspects were arrested 17 hours later at an apartment in SeaTac. Jennifer says Sesay is the suspect who put the gun to her head.
"When I learned that he wanted to be released from jail after his bail had been increased from $500,000 to $750,000 and that he wanted to get out of jail without paying any bail at all. I think it's ludicrous," she said.
So, Jennifer is speaking out now to protect her community. She started the Kirkland Stronger Together Facebook page.  Her home isn't the only one the two suspects are accused of breaking into. Detectives say they burglarized other houses in north Kirkland in the weeks prior to her home invasion. 
King County Prosecutors have charged them both with two counts of first-degree burglary. Detectives used surveillance photos of them using stolen credit cards to identify them.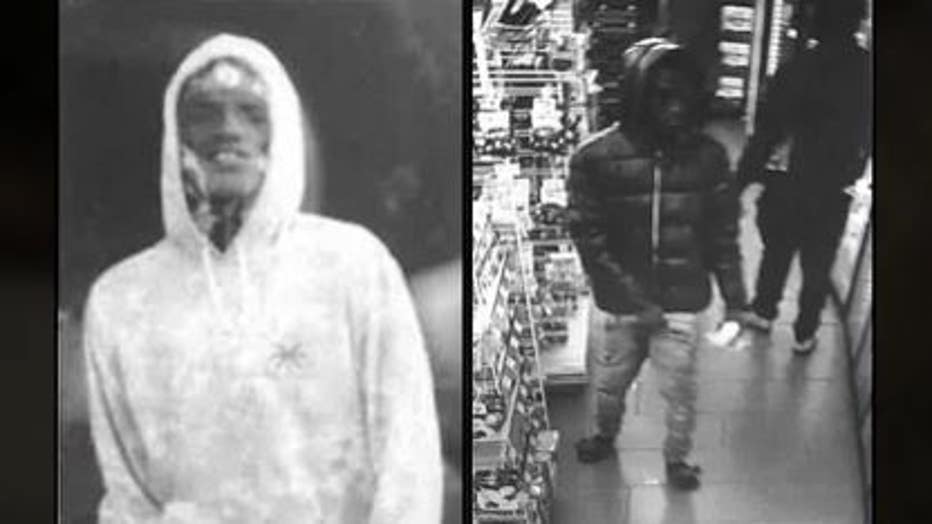 "I love my town and my city. And I'm willing to fight for it. Because if we don't feel safe in our own homes, none of that matters if we don't have safety, public safety, and I'm willing to fight for Kirkland. And I'm hoping that if other people see that I'm willing to fight for it, that they'll stand up and fight with me," Jennifer said. 
When the two suspects were arraigned last November on charges of first-degree robbery and first-degree rape, Jennifer had a large crowd of supporters with her. She is hoping to get the same kind of turnout at Sesay's hearing.
"I would encourage all my Kirkland friends, neighbors and community. If you care about stopping crime in Kirkland, please come to the courthouse on Monday and just be in courtroom 1201 at 11 a.m. It'll be a very brief hearing, probably 15 minutes. It's important that we show the judge by showing up that we care about Kirkland and that we are willing to fight for it," said Jennifer.