It's so cold in Minnesota, you can FREEZE your pants in place! (PHOTOS)


MINNEAPOLIS, Minn. -- We might have to try this the next time it gets really cold in Western Washington.

Jolana Bernhardt told KARE she put out two pairs of pants after the spin cycle in her washing machine. And lo and behold, the pants froze in place after just a few minutes.

"They were pretty easy to stand up once they started to freeze," she said.

She says she got the idea from her neighbor Tom Grotting who has propped up frozen pants in his front yard for a few years.

After posting this photo to Facebook, the frozen pants began popping up other places around town.

Grotting shared his photos Tuesday with Q13 News.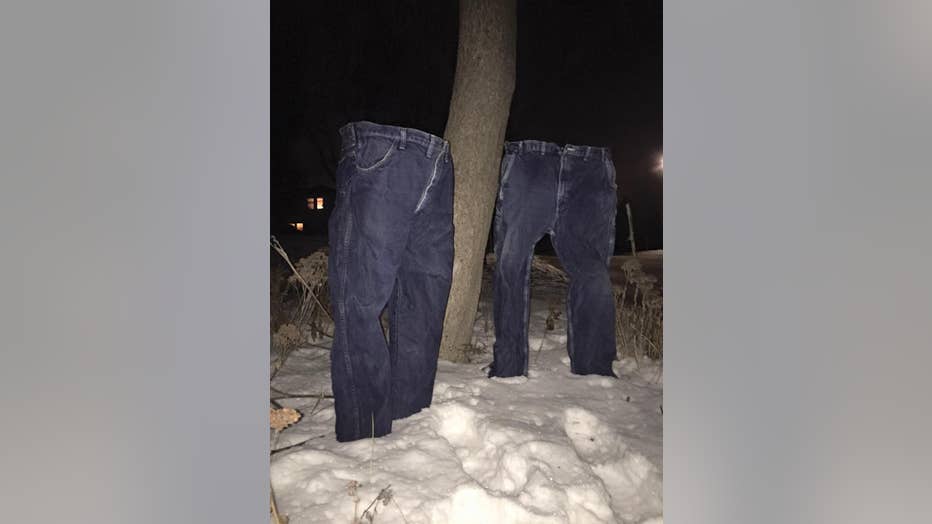 Photo used with permission from Tom Grotting; Digital Pictures, Inc.