'It's not easy but I forgive you,' says woman who lost foot in Poulsbo hit-and-run
BAINBRIDGE ISLAND, Wash. -- Sarah Dean has every right to feel hate and righteous anger about what happened to her last December in Poulsbo. She was walking along Highway 305 when troopers say a Dodge Dakota crossed the fog line and knocked her over the guardrail.

The driver took off and left her for dead.

"Spun her off the guardrail, over the guardrail and she had to climb back up to the guardrail to get to the freeway or it's very likely nobody would have every known she was there," said her stepdad, Rod McKenzie.

Doctors at Harborview Medical Center had to amputate her right foot during one of her five surgeries. Dean is home now in Bainbridge Island, learning to cope emotionally and physically and she's come to a decision about the person who hit her.

"It's not easy but I forgive you," said Dean.




She's even written 'FORGIVE' on the bottom of her prosthetic foot.  A powerful word full of hope and understanding but forgiving is not forgetting.

"You've been hiding out. I know it so I forgive you. But come out, get the help you need," said Dean.

She thinks the driver was probably drunk. She's had her own struggles and is a proud member of AA.

"I was lost when I had two legs, right before this happened. Now that I have one leg, I've been more found than I've ever been and I thank you for that," said Dean.

Troopers don't know the color of the Dodge Dakota but they did find a passenger side mirror with serial numbers that match models between 2007 and 2010. Dean's mom is not as forgiving.

"I see her going through depression which is expected but then I also see her have days where she's very productive and feeling good and looking to the future," said Barb McKenzie.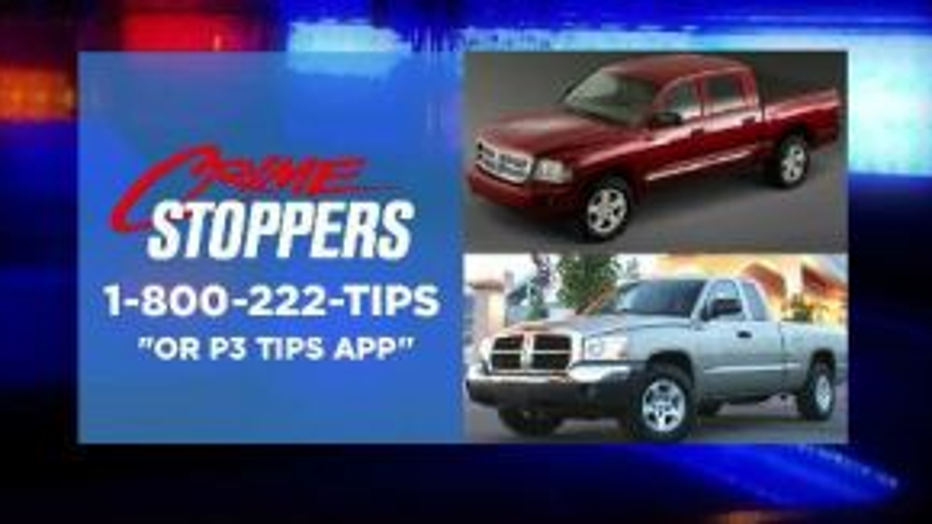 Dean is one of the most positive people you will ever meet.  She taught herself to walk and even golf.  She's planning a surfing trip soon to Hawaii where she used to live. Dean knows she'll fall that first day on her board but that's OK. Her life is back in balance and she hopes the driver that hit her hears her words.

"That's when you will truly be forgiven is when you come forward. For right now, I feel bad for you but when you come forward you will get my handshake and a hug with a smile," said Dean.

Crime Stoppers of Puget Sound is offering a cash reward of up to $1,000 to anyone who can help troopers locate the truck or identify the driver. Call 1-800-222-TIPS or use the P3 Tips App on your phone. It is guaranteed to be anonymous.

Related story on search for driver of Dodge Dakota :  http://q13fox.com/2017/02/07/poulsbo-hit-and-run-victims-foot-to-be-amputated-as-troopers-search-for-dodge-dakota/