It's him or us! Husband, wife fight intruder to the death


NORTH BEND, Wash. -- In a fight for their lives, a husband and wife worked together to defend their home and baby from an intruder.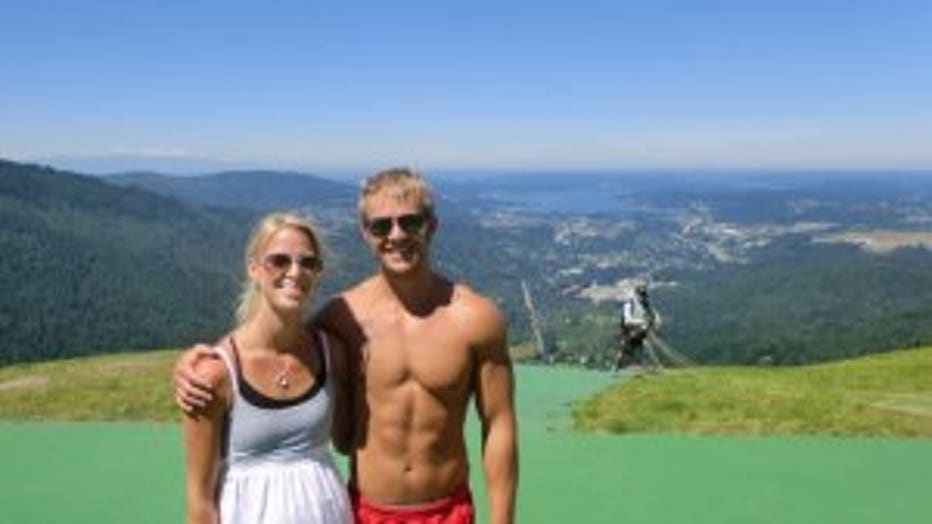 It happened early Monday morning in North Bend, a small, rural town east of Seattle.

A stranger came into their house, and when it was all over, the intruder was dead.

Police say what may have been a two-phase attack happened in a North Bend home.

First, on Mother's Day afternoon, an attacker entered through an unlocked door, robbed and physically attacked the wife while her mother and 7-month-old baby were in the home.

Then, in another break-in 12 hours later, an intruder believed to be the same man entered through an unlocked window just before 2 a.m.

"It's certainly not what you'd expect out here, we're kind of at the end of the world, very rural. It`s very much a surprise to us and very much a shock," neighbor Bill Beck said.

Kyle Jacobson, along with his wife, Tennyson, were asleep in bed when he heard his dog barking at the intruder.

A life or death struggle followed.

"He was confronted by the suspect in the house, a fight ensued. His wife woke up and came to help him and when she wasn't able to help initially, she grabbed a knife out of the kitchen and apparently stabbed the suspect. The detectives say it appeared to be just a brawl, that it was just a horrendous fight.  The wife was the one who grabbed the knife and stabbed the suspect, unfortunately killing him but saving her husband," King County Sheriff's Sgt. Cindi West said.

Police don't know why the home was targeted twice.

It is very unusual for a home invasion to be random, especially twice in 12 hours, but this is believed to be just that -- random -- and that has neighbors spooked.

"I can't even imagine. I can't even imagine. This is a great family. They`re good people ... I just hope the best for everyone, you know, pretty much the ordeal is over, I hope. There is going to be some emotions, some repercussions after having to do something like that," neighbor Steven Vadjinia said.

Kyle Jacobson said his family is doing fine under the circumstances.

As for his wife, she posted this on her Facebook page Sunday:

"On my first Mother's Day, I'm so grateful for an amazing, beautiful daughter that is safe in my arms, and the most incredible husband to be there to protect and support us. I couldn't ask for anything more."

As for the suspect, he's still unidentified.