It's a girl! Rose-Tu gives birth to 300-pound baby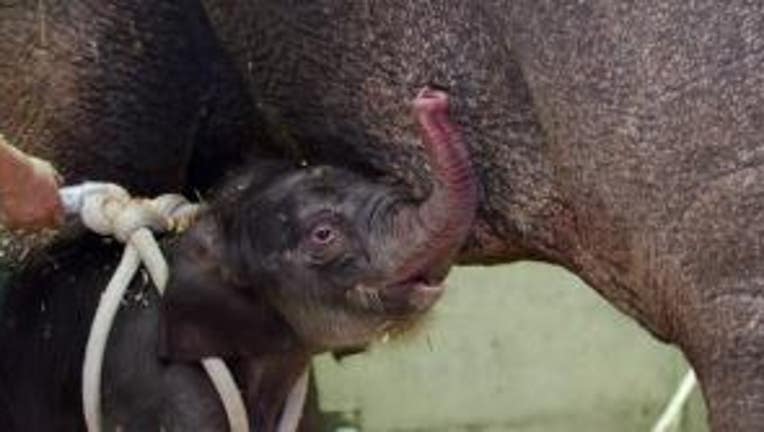 PORTLAND -- Rose-Tu, an Asian elephant at the Oregon Zoo, gave birth to a 300-pound female calf early Friday morning.

The birth occurred at 2:17 a.m.  Kim Smith, the Oregon Zoo's director, said the calf is "beautiful, healthy, tall and very vigorous."

"As soon as she hit the ground — before she was even out of the amniotic sac — she was wiggling. And she's vocalizing loudly. The first time we heard her, the sound was so deep and loud that we thought it was Shine. She's definitely got a great set of pipes, and it looks like she's going to be a real pistol," Smith said.

Smith said Rose-Tu is doing well after more than 30 hours of labor and more than 21 months of pregnancy, thanks to a daily exercise regimen that has kept her in top shape.

-- FOX12 Oregon (KPTV/Portland)

To read the entire KPTV article and see videos, click here.