Is your home in danger? Check out the landslide risk map
SEATTLE -- The threat of landslides is real and just because you have never seen a landslide in your area, doesn't mean you can't see problems if you live in a hilly neighborhood. The recent record rains are raising red flags with many federal, state and county agencies.

"It doesn't necessarily mean you have to have seen the slide in that area before," says Brent Bowers, a hydrologist with the National Weather Service office in Seattle. "We get rainfall events we get many landslides, but not everywhere slides. Why one place slides and another ten feet over doesn't we don't know."




Parts of the Lakeside neighborhood along Rustic Road in South Seattle is listed as being above average risk of a landslide, according to county maps.

Many in the area we talked to said they weren't concerned about the threat of a landslide and no one paid for the extra insurance to protect their home or belongings.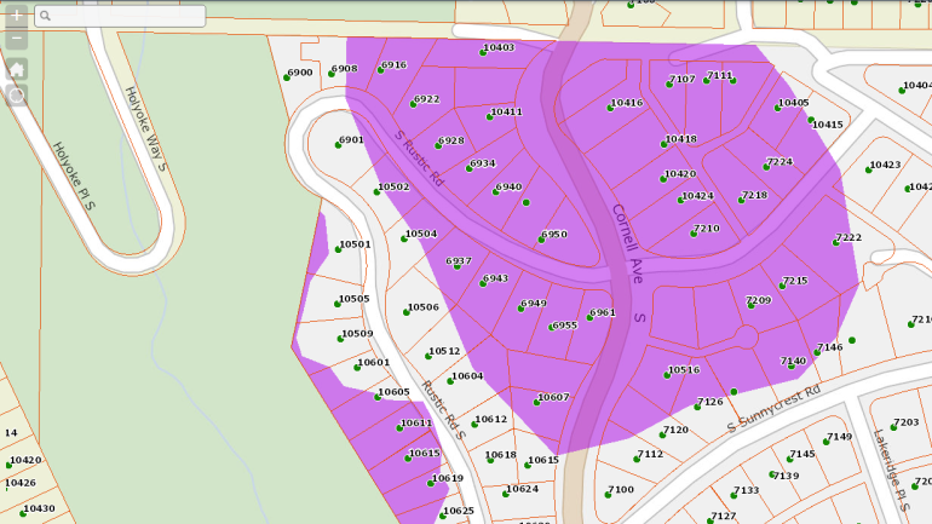 Bowers said this year's landslide season started off very quickly.

Usually, the ground isn't saturated until early December, following November which is our historically wettest month of the year.

"You may not have seen at your location in 5, 10 maybe 20 years. Landslides don't happen with great frequency in the same place."

Bowers says the science is still unclear on why some slopes fail and others nearby are just fine. Unlike measuring the atmosphere, it's hard to see what's beneath the layers of soil. Patterns though have developed about which places seem more susceptible. But a lot of mystery remains about what exactly triggers slopes to slide. "It might slide in one place and right next door it won't slide-- but maybe the next time it will."

What scientists do know is that heavy rain over prolonged periods of time is always the biggest trigger -- not just one big storm, but a pattern of heavy rain over and over again. Exactly what we are seeing this fall so far.

If you'd like to know the five important things to look for to see if a slide is impending in your area check out this link: http://q13fox.com/2016/10/18/5-signs-of-an-impending-landslide-you-need-to-know/

If you'd like to check the King County's iMaps to see if you're living on top of an old landslide, which is one of the key ingredients if your hillside could slide again, you'll want to check out this link and type in your address. In the menu bar at the top, make sure you click "landslides" in the layer list.