Is this painting really worth $43 million?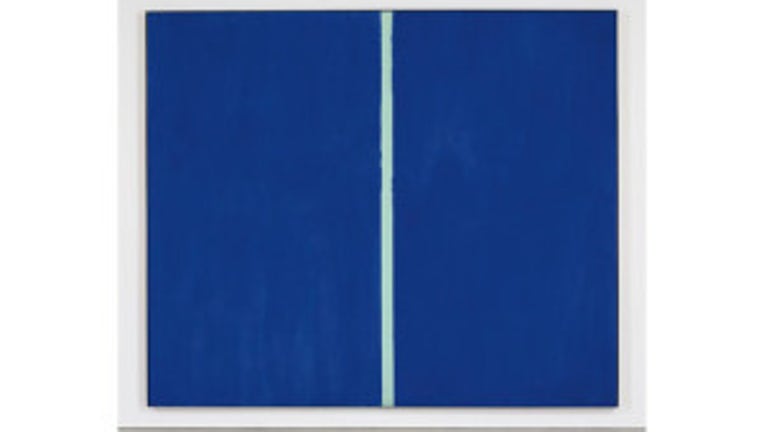 NEW YORK – Microsoft co-founder Paul Allen apparently has an eye for good art.

Allen sold a 60-year-old painting, "Onement VI" by Barnett Newman, at auction for $43.8 million dollars Wednesday.

The 8.5' x 10' abstract art was expected to fetch between $30-$40 million.

According to Seattlepi.com, a telephone bidder beat out four other hopefuls for this blue masterpiece.

Businessweek reports the $43.8 million winning bid set a record for a Newman painting sold at auction.