Is speed of Oso slide cleanup taking priority over finding 2 missing victims?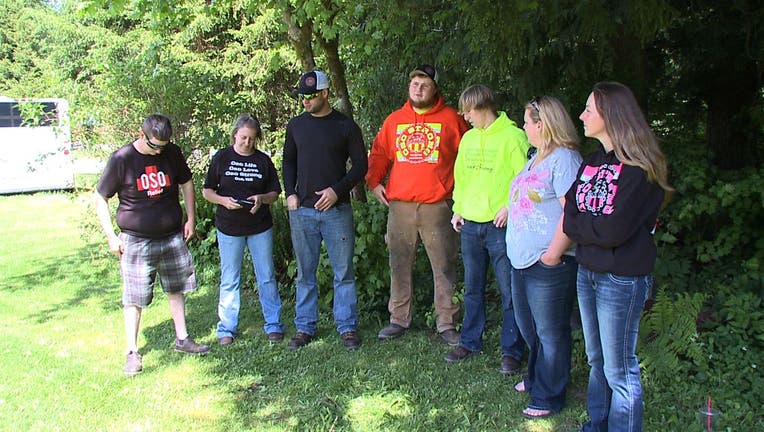 DARRINGTON, WASH. -- Forty people walked off the job at the Oso mudslide cleanup last weekend.

The workers, who were on the lookout for human remains or personal items, said the state is moving at a pace that's dangerous for them. And they worry the two people still missing in the mud may never be found.

Some of those workers say the state is too concerned about clearing State Route 530 instead of focusing on finding the people still missing.

"It's all about the money, hurrying up and getting it done," said Tom Keller, one of those who walked off the job.



Keller's brother-in-law, Steve Hadaway, has been missing since the devastating mudslide killed 41 people on March 22. Now that the active search for the two people still missing is over, and cleanup is in full swing, Keller worries the state is rushing the job.

"They're loading trucks without us being able to see where the positions are," said Keller. "They made conditions so unbearable for us to work in that we just couldn't work. Somebody else is going to get hurt or killed, and I can't allow anybody else to get hurt our killed out there."

Keller isn't alone. He's among a group of eight "spotters" who also walked off the job twice earlier this week. They say the Washington State Department of Transportation is working at breakneck speeds.

"They're rushing as fast as they can," said Keller.

Hundreds of trucks full of debris flow out of the work site every day, and SR 530 is nearly halfway cleared out.

But the group of spotters say the fast-moving equipment is dangerous and that's keeping their search at a distance.

"When you get into the muddy conditions where you have to stand 150 feet from the machine, you're not looking at anything," said Rhonda Cook.

Twenty-eight of the 40 spotters returned to the slide area since the walkout.

WSDOT officials say if any of their workers feel they are in danger, they should speak up to supervisors. WSDOT also says they'll take their time clearing the roadway, hoping to find Kris Rugglebrugge and Steve Hadaway.

"Archeologists are dictating our pace," said Harmony Weinberg, a WSDOT spokeswoman. "They are there on site making sure we are doing everything as respectfully, looking through the debris and everything that is there to make sure we are doing this correctly. Speed is not our top priority, safety and being respectful and finding what we can is a top priority."

WSDOT also says the work site is very safe, citing zero injuries since the slide.