Iran, 6 world powers reach deal on Iranian nuclear program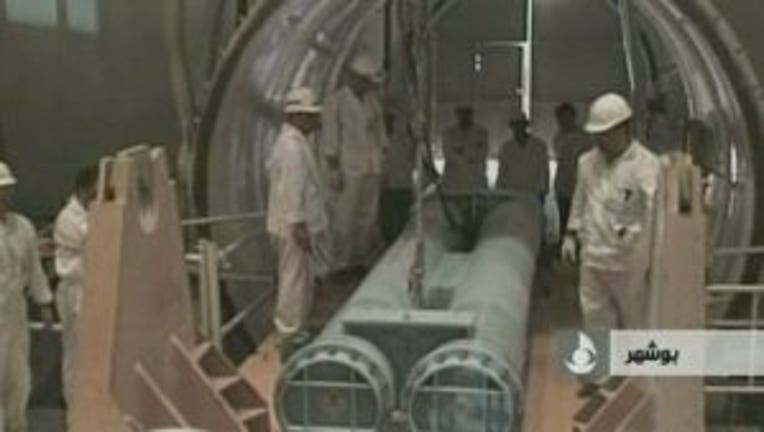 (CNN) -- A historic deal was struck early Sunday between Iran and six world powers over Tehran's nuclear program that freezes the country's nuclear development program in exchange for lifting some sanction while a more formal agreement is worked out.

The agreement -- described as an "initial, six-month" deal -- includes "substantial limitations that will help prevent Iran from creating a nuclear weapon," U.S. President Barack Obama said in a nationally televised address.

The deal, which capped days of marathon talks, addresses Iran's ability to enrich uranium, what to do about its existing enriched uranium stockpiles, the number and potential of its centrifuges and Tehran's "ability to produce weapons-grade plutonium using the Arak reactor," according to a statement released by the White House.

Iran also agreed to provide "increased transparency and intrusive monitoring of its nuclear program," it said.

Catherine Ashton, the EU's foreign policy chief, formally announced the agreement in Geneva where the foreign ministers representing Iran, the United States, Britain, China, Russia, France and Germany were meeting.

The Iran nuclear deal is a first step requiring actions by both sides, which have "a strong commitment to negotiate a final comprehensive solution," Ashton said.

According to a statement released by the White House, the deal halts Tehran's nuclear program, including halting the development at the Arak reactor and requiring all of the uranium enriched to 20% -- close to weapons-grade -- to be diluted so it cannot be converted for military purposes.

But there were conflicting reports about whether Iran's right to enrich uranium had been recognized.

The senior administration official said the deal does not recognize the right, while Iranian Deputy Foreign Minister Seyed Abbas Araghchi -- on a Twitter feed commonly attributed to him by Iranian media -- said that "our enrichment program was recognized."

"Congratulation(s) to my nation which stood tall and resisted for the last 10 years," Araghchi said in the post.

For years, Iran and Western powers have left negotiating tables in disagreement, frustration and at times open animosity.

But the diplomatic tone changed with the transfer of power after Iran's election this year, which saw President Hassan Rouhani replace Mahmoud Ahmadinejad.

Caustic jabs at the United States and bellicose threats toward Israel were a hallmark of Ahmadinejad's foreign policy rhetoric.

He lambasted the West over the economic sanctions crippling Iran's economy and at the same time, pushed the advancement of nuclear technology in Iran.

Rouhani has struck up a more conciliatory tone and made the lifting sanctions against his country a priority.

Despite the sanctions, Iran today has 19,000 centrifuges and is building more advanced ones, according to Mark Hibbs, a nuclear policy expert at the Carnegie Endowment for International Peace.

Most world powers believe that Iran could not realistically build a usable bomb in less than a year, Hibbs said.

And Iran recently signed a deal with the International Atomic Energy Agency that agrees to give the U.N. nuclear watchdog agency access to long-unseen nuclear sites, including a heavy-water reactor in Arak.

Tehran is also a party to the Treaty on the Non-Proliferation of Nuclear Weapons, which requires it not to create nuclear weapons or enable other countries to obtain them.