Investigators say teen coaxed friend to commit suicide, then tweeted how much she missed him


BRISTOL COUNTY, Mass. — A teenage girl is facing charges of involuntary manslaughter after investigators say she encouraged a fellow high school student to commit suicide in July 2014.

According to WBZ, 18-year-old Conrad Roy committed suicide on July 13, 2014, by inducing carbon monoxide poisoning while sitting in his truck.

Michelle Carter, 18, is accused of "strongly influencing" Roy's decision to kill himself. She was indicted on Feb. 5 after a lengthy investigation.

Carter was allegedly aware of Roy's suicidal thoughts and, rather than attempting to assist him or notify his family or school officials, she encouraged him to take his own life.

Shortly before he died, Roy became scared and said he did not want to leave his family. He then stepped out of his truck, investigators said.

Court documents show that Carter told Roy to "get back in."

After his death, Carter posted several messages on social media mourning him.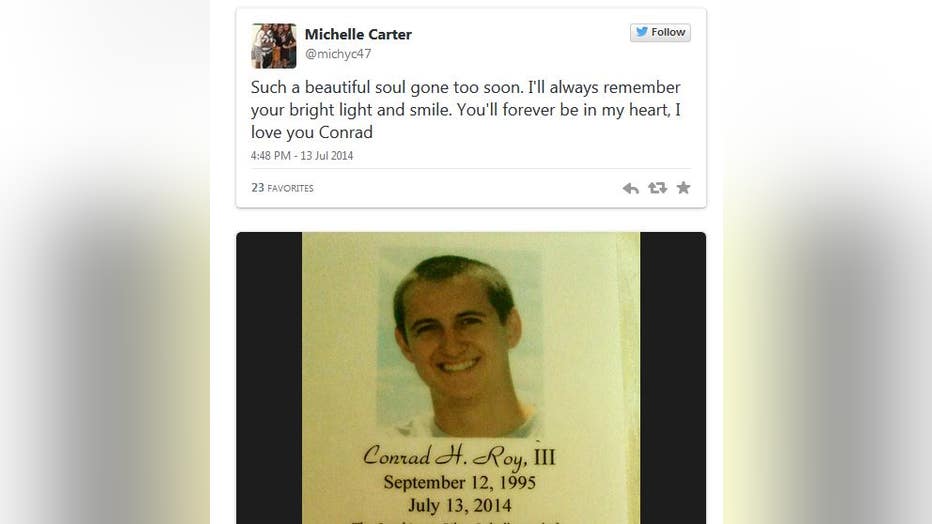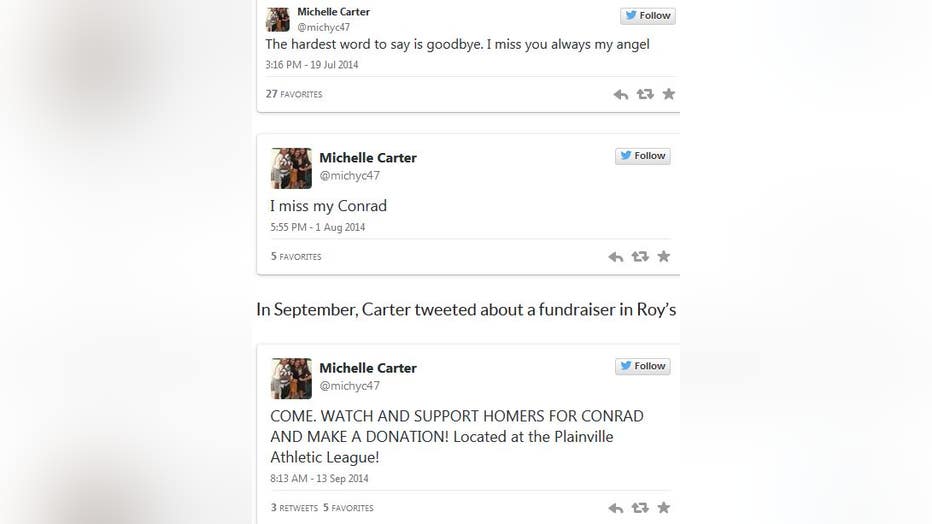 In September, Carter tweeted about a fundraiser in Roy's honor.

According to South Coast Today, Fairhaven Detective Scott R. Gordon alleges "she was planning to continue to encourage Conrad to take his own life, so as a result she was beginning to put together a plan to get sympathy from her friends."

Days prior to Roy's suicide, Carter was allegedly telling her friends "it's her fault that Conrad is dead, even though he was still alive and speaking and texting with her regularly," police said.

South Coast Today reported that on July 11, 2014, Carter texted a friend saying she couldn't locate Roy and was "a mess," then an hour later texted Roy and allegedly said, "Let me know when you're gonna do it."

Carter is out on $2,500 bail. Her next court date is scheduled for April.