International District restaurant robbed at gunpoint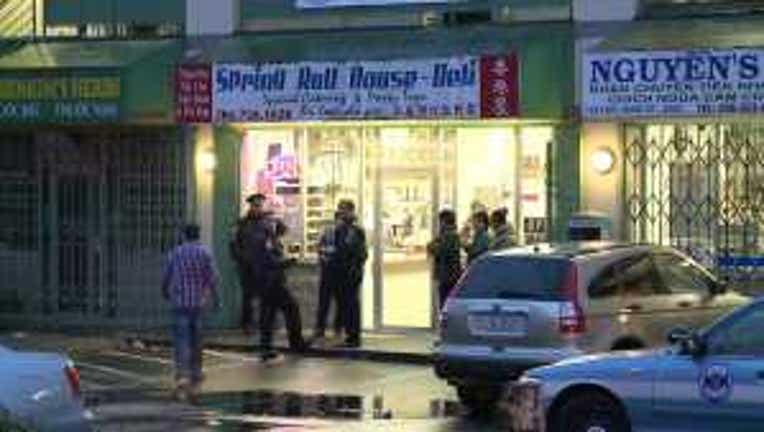 About 3:40 p.m.Sunday, two armed gunmen robbed the employees and customers of a Vietnamese restaurant in the 1200 block of south Main Street in the International District. The suspects fled on foot; no one was injured in the incident.

Victims told police that two Vietnamese men, between 30 and 40 years old, entered the restaurant and asked about spring rolls at the front counter. They then left and walked to another restaurant. The victims said that about 15 minutes, the two men returned and each of them was armed. They then  ordered the restaurant's employees and two customers into the kitchen and demanded cash and jewelry.

The men spoke English and Vietnamese and were wearing hooded sweatshirts.

Seattle police are investigating the incident and anyone with information about the robbery is asked to contact SPD.