Inslee's Cabinet still unfilled; headhunting firm hired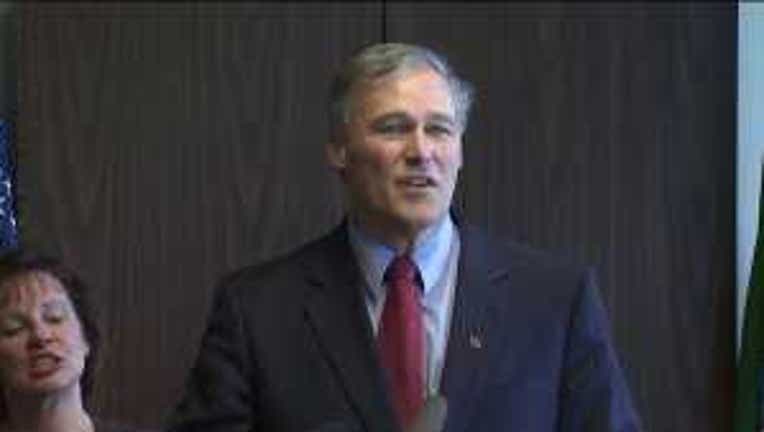 OLYMPIA -- In just two weeks Gov.-elect Jay Inslee will take office, but he has yet to name any members of his 26-person Cabinet. In fact, his transition team has hired a headhunting firm to help him fill the positions.

Some are starting to wonder whether Inslee will be ready when he takes office on Jan. 16.  However, Inslee's office said Wednesday there's nothing to worry about.

"There will be an Inslee administration up and running on the first day," said Sterling Clifford, communications director for the governor-elect's transition team. "We could have named everyone the day after the election and those people still couldn't do anything until the 16th," he said. "Whether they are named on the 12th of December or the 12th of January, they start the same day."



Some eyebrows were raised when the governor-elect hired a headhunting firm to help fill the vacancies. Indeed, a person can go online and see the postings. Interested in being secretary of transportation? There's a web application to fill out for that job.

The Inslee team said it is looking far and wide for Cabinet members.

"The best way to do that is to bring in an expert who has reach into a number of fields and whose whole focus is identifying a broad range of candidates" Clifford said.

Though Inslee's predecessor is a Democrat as well, the governor-elect has asked for the resignation of all of Gov. Chris Gregoire's Cabinet secretaries.

Inslee said he may rehire some of them, but not after considering other people for the job. "We're viewing this transition period as an opportunity to really get the right team in place from the beginning, so that we're not faced with significant staff turnover a year, two years into the Inslee administration," Clifford said.

Clifford acknowledged that not all Cabinet positions will be filled by Jan. 16.  In some cases, current Cabinet secretaries will stay on in an acting capacity until a permanent replacement can be found.

"There will be some familiar faces for a while and there will be a lot of changes as well," he said.