Inslee on implementing pot law without federal backlash: 'I believe we will succeed'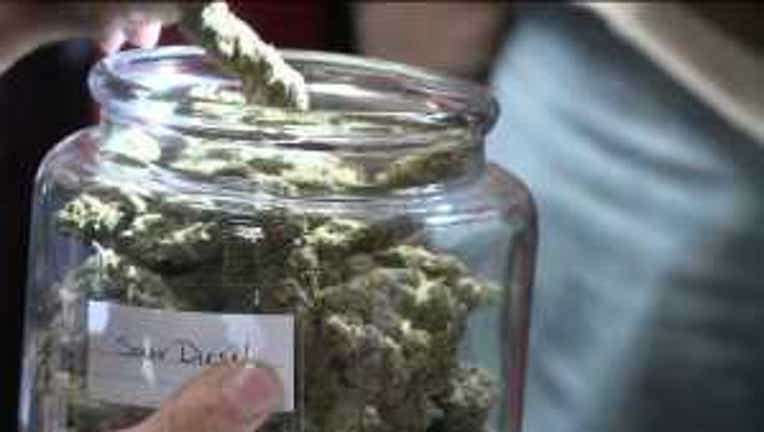 OLYMPIA -- Gov. Jay Inslee said Thursday that he intends to show the U.S. government that the state can handle marijuana legalization without federal interference and that he wants a digital tracking system of pot here similar to that used for pharmaceuticals.

"I believe we will succeed," Inslee said.

Inslee met in Washington D.C., with U.S. Attorney General Eric Holder on Tuesday about the implementation of the state's new marijuana law and said he was "encouraged" by what he heard.

On Thursday, Inslee made clear that what worries the federal officials most is that Washington state could become a huge pot supplier for the rest of the nation when all the state-sponsored growing and distributing starts. Inslee says Holder wants a clear plan to demonstrate that won't happen.

"We need to show Washington, D.C., that we're going to be honest and responsible about this approach, and I intend to do that," he said.

Inslee said the concern is not that an ounce here or an ounce there makes its way to a neighboring state.  Rather, it's that major holes develop in the growing and distribution system, where big quantities of pot could leave the state and ship elsewhere and feed the black market.

Inslee said he working on a system similar to one that's now used in the biotech industry to keep track of pharmaceuticals.

"We want to have a digital way of tracking that inventory to the distributor and then to the retailers," he said, "so that we know what leaves the farm actually arrives at the distributor and there isn't a 10 or 20 percent shrinkage that could end up on the black market."

Inslee will have another meeting with Holder in the next several weeks when his tracking plan is fleshed out.

"I'm hopeful that the federal government will conclude, frankly, that resources are better spent in eliminating and reducing gun violence than stopping a voter-approved initiative," he said.

Meanwhile, state Sen. Rodney Tom, D-Medina, the leader of the Senate's ruling, GOP-dominated "Coalition Caucus," expressed caution as to whether Washington state will succeed as Inslee hopes.

"When it comes to a state actually profiting from the sale of marijuana, that's a whole other level that we're going to have to figure out where the feds are at," Tom said.

Tom and Republican leaders of both houses of the Legislature expressed concern that hundreds of millions of dollars of federal money that comes to our state for all sorts of programs might be in jeopardy if the state continues down the road in defiance of federal law.