Inslee on Boeing 777X wings: 'We didn't win one Super Bowl -- we won two'


EVERETT -- Snohomish County is getting even more work from Boeing. The company announced it will build the wings for the new 777X in Everett.

"We didn't win one Super Bowl this year, we won two," Gov. Jay Inslee said at Tuesday's announcement that billions will be invested in the area, creating work for thousands on the high-tech carbon, composite wings.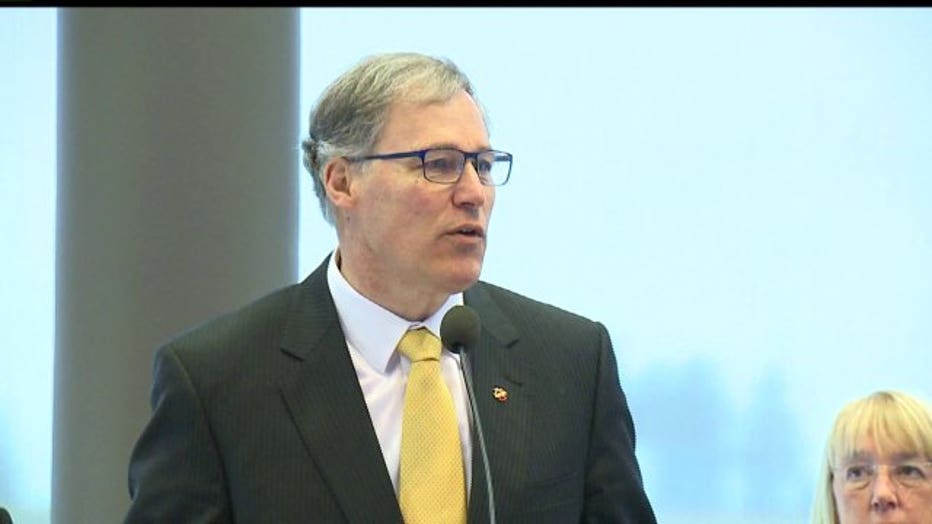 EVERETT -- As Sen. Patty Murray, D-Wash., looks on, Gov. Jay Inlsee says the state of Washington won two Super Bowls this year -- with Boeing's decision to build the 777X wings here being one of those victories. (Photo: KCPQ-TV)


They will be the largest airplane wings in the world, and the work will be done in a 1 million square-foot complex next to the plant where the planes' bodies will be constructed.

Aviation expert John Nance believes it could also make Washington the focal point of this new technology.

"The fabrication of this, considering it is fiber and not metal, is going to be, more or less, a creation of a world center," said Nance. "So it won't be just a center wing box section for the 777X, and it will go beyond that over time."

Machinist union members at Boeing initially voted down the contract the company wanted to build the 777X in Washington, citing too many concessions in their pensions and pay. A re-vote, however, narrowly approved the deal last month. But there are still hard feelings on both sides.

"When you have the membership split on a vote like that, it takes time," said Mark Johnson, a union leader. "We've had many other issues in the past, coming back from strikes and so forth, so I believe it`s just a matter of time."

Ray Conner, Boeing's CEO, said time is now on the company's side. The decision to expand means Boeing will keep its roots in the Northwest for years, even decades to come.

"This isn't a 20-year decision, this is a 50-year decision," said Conner. "When we make a decision, we`re going to build something here, we`re going to be here."

Construction on the new complex will begin later this year, and the first 777X will be rolled out in 2020.