Inslee calls for feds to take action on Hanford site
SEATTLE -- Gov. Jay Inslee said Thursday the U.S. Energy Department needs to take action at the Hanford Nuclear Site in the wake of news of  more possible leaks in underground containment units.
The U.S. Department of Energy announced last year new waste possibly escaped Hanford's oldest double-shell tank at the site. They didn't believe waste material had leaked into the ground, and no indication of waste was in nearby soils.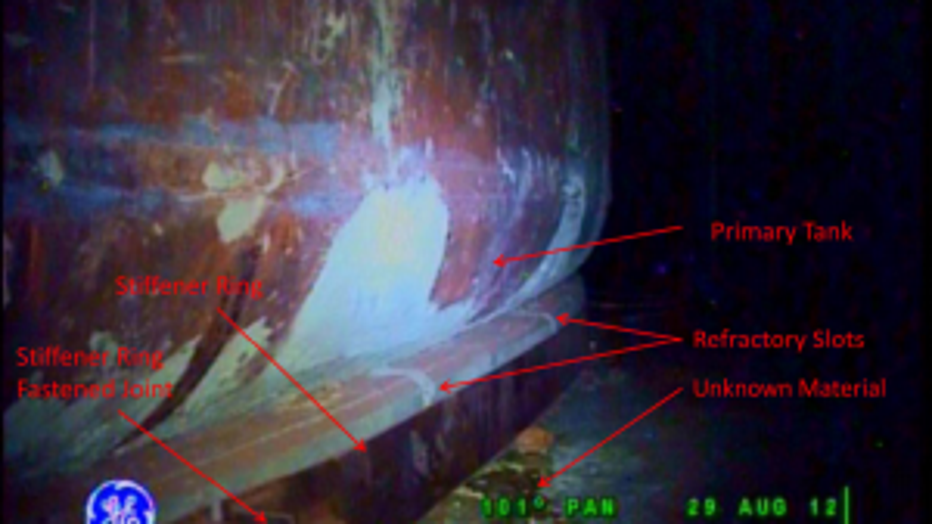 An example of possible leaks in nuclear waste containment units at Hanford.
But state officials fear new cracks in containment mean waste will eventually leak from the concrete into the ground, and Inslee urged the federal government to remove waste from the tank.
A year ago, the DOE said it would come up with a plan to remove waste by waste by tomorrow, but no plan is in place yet, Inslee said Thursday.
More than 170 underground tanks dot the Hanford area, considered temporary fixes for holing 53 million gallons of nuclear waste sludge produced by the Manhattan Project.