Injured man disagrees with police over assault theories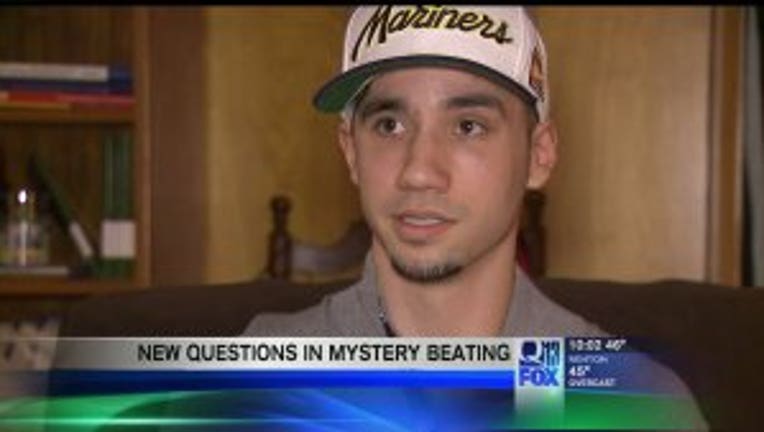 article


BELLEVUE -- A 24-year-old Bellevue man continues a difficult recovery after he was nearly beaten to death in  September.

Doctors say J.D. Aylward's recovery is nothing short of miraculous.

But now there is a setback, and police are no closer to finding out what happened to him.



"I think it's pretty ridiculous. I've never fallen before in that situation and if I have fallen, I never hurt myself," Aylward said Tuesday.

Aylward was reacting to published reports that Bellevue police have two theories about what happened to him  after he left a downtown bar.

One theory is that he fell and hit his head; the other is that one of his friends may have hurt him.

"No, there's no way. That's the reason they are called friends. They don't do stuff like that to you," Aylward said.

"'You just fell and hit your head -- or we think one of your friends did it,' which is so ridiculous," his mother, Colleen Aylward, said of the police comments.

"This is a great kid, full-time job at a PRO Sports Club, well-liked by everyone and his friends are lined up to help try to find out who did this," Colleen Aylward said.

J.D. Aylward was attending a pre-wedding celebration and then went to the Munchbar, a once-popular Bellevue nightspot that has since been closed after a fatal shooting on Christmas Eve.

He remembers very little about that night.

"It was a regular night, just celebrating, hanging out, nothing special, and then after that I can't tell you," he said.

Aylward was found the next morning. He was unconscious, bloody and badly beaten. He spent five weeks in the hospital and doctors had to remove part of his skull to relieve pressure on his brain.

In a frustrating setback, that part of his skull that was to be reattached somehow got infected and can no longer be used.

He insists that won't derail his recovery; he's got a life he wants to resume.

"I feel great and you know I did get messed up. That`s the truth.  That`s over now. I just want to move on from it," he said.

Doctors are making a synthetic replacement for the missing part of his skull and will attach it during an upcoming surgery.