Infographic claims to show what happens in first hour after you eat a Big Mac
A new infographic reportedly shows the effects one McDonald's Big Mac has on a person's body over one hour.

The graphic, titled "What Happens One Hour After Eating a Big Mac," was posted online by Fast Food Menu Price.

It claims to detail what happens to the body after 10, 20, 30, 40, and 60 minutes.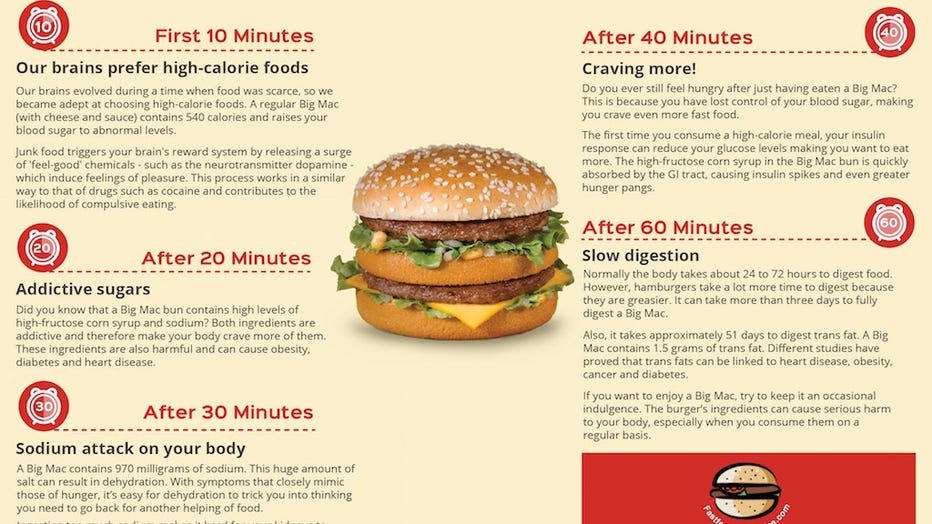 What Happens One Hour After Eating A Big Mac, Courtesy: Fast Food Menu Price