Infant's cries from slide debris lead to rescue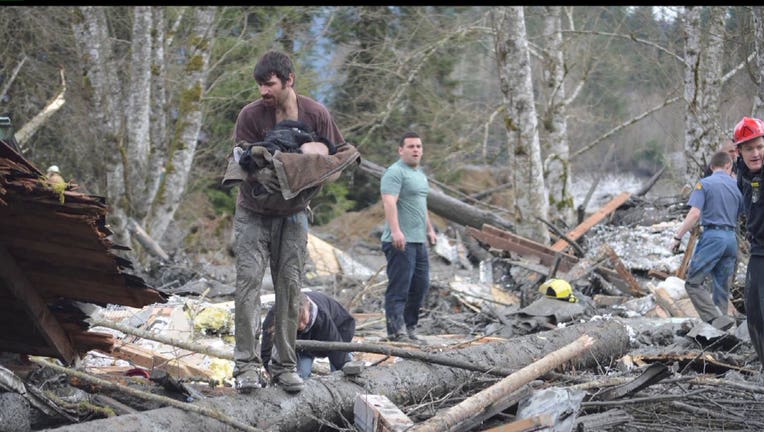 article


ARLINGTON -- Drivers on State Route 530 who saw the immediate aftermath of the mudslide near Oso and pulled their cars over to the side of the road Saturday heard a baby crying in slide debris, a witness said in a phone interview Monday.

"We heard the baby crying in the background," said the woman who asked that her name not be used. "We were standing there and you could hear the baby every once in a while, wasn't all the time. Everybody tried to be quiet, you know, and we were all listening for it and we heard it and tried to pick where the sound was coming from."

She said four men took off toward the sound.

"The State Patrol tried to stop them and said, 'No, you can't go out there, it's too dangerous,' and he (one of the men) says, 'I hear a baby out there,'" the woman said.

The 6-month-old baby was found and rescued.

The mother was trapped and had two broken legs -- she didn't see her child's rescue.

The child is believed to be the same one who was airlifted to Seattle's Harborview Medical Center. The child is in critical condition but is improving, the hospital said Monday afternoon. The mother is in satisfactory condition.