Increase Seattle property taxes to save bus routes?


SEATTLE -- A public transit advocacy group is hoping the public will vote to increase property taxes in order to save bus routes expected to be cut in the wake of a failing car tab and sales tax increase that would have funded transit.

The advocacy group Friends of Transit announced it intends to file an initiative for the November 2014 election that would attempt to save King County Metro Service within Seattle city limits by increasing property taxes.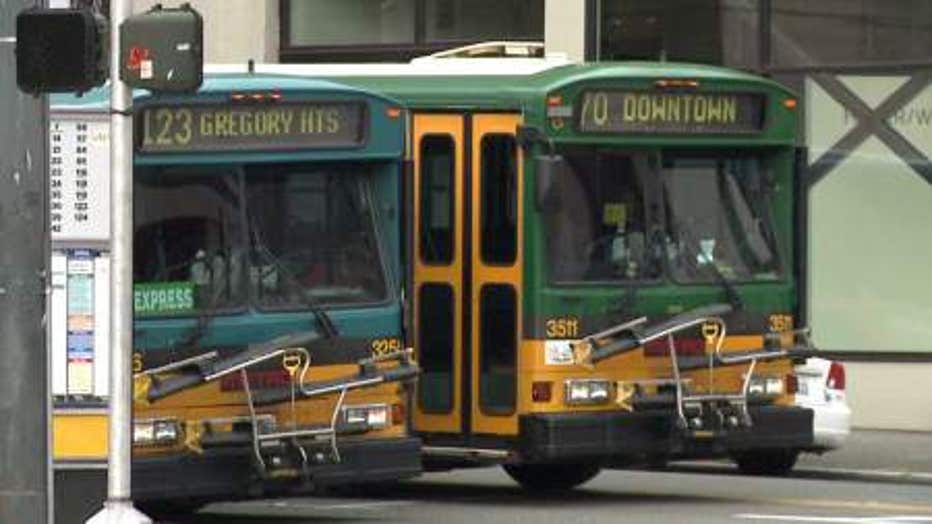 Service is expected to be cut soon as Proposition 1, a measure that would have raised sales tax and increased vehicle tab fees to maintain Metro Bus service throughout King County, appears handily defeated in Tuesday's special election. Prop. 1 is failing 55 percent to 44 percent with a majority of ballots counted Wednesday afternoon. After Wednesday's ballot count, there were a total of 224,441  (54.51%) "no" votes and 187,324 (45.49%) "yes" votes.

Officials with Friends of Transit propose an increase in the city's property tax by $0.22 per $1,000 of assessed value between 2015 and 2021. Officials said their proposal could raise up to $25 million a year for the next six years, enough to reverse most of the planned cuts.

It could also help reduce cuts to routes operating between Seattle and other cities.

Ben Schiendelman, founder of Friends of Transit, said Seattle could be irreversibly hurt by a permanent cut in transit, especially as ridership has increased to about 400,000 a day.

"Seattle will grind to a halt if we don't act fast to save buses," Schiendelman said. "Seattle voters want better transit. We will not rest until we have reversed these cuts and begun making the investments we need to provide Seattle with the transit system it deserves."

In order to file an initiative, Friends of Transit will need to fill petitions with enough signatures to equal or surpass 10 percent of the last mayoral vote turnout.

Officials hope to file the initiative by the end of the week, they said.