In wake of fatal crashes, Snoqualmie Casino offers $1 million to begin Highway 18 safety study


SEATTLE -- Safety is a concern for many drivers who travel through the seven mile stretch on SR 18 between Issaquah-Hobart Road and I-90.

The latest accident, on Oct. 12, claimed the lives of a mother and daughter, both on their way to work at Snoqualmie Casino.

"But they are not the first people we lost on SR 18. We also lost another team member in December of last year and also another in December of 2014. One is too many, but four is very difficult," says Brian Decorah, President and CEO of Snoqualmie Casino.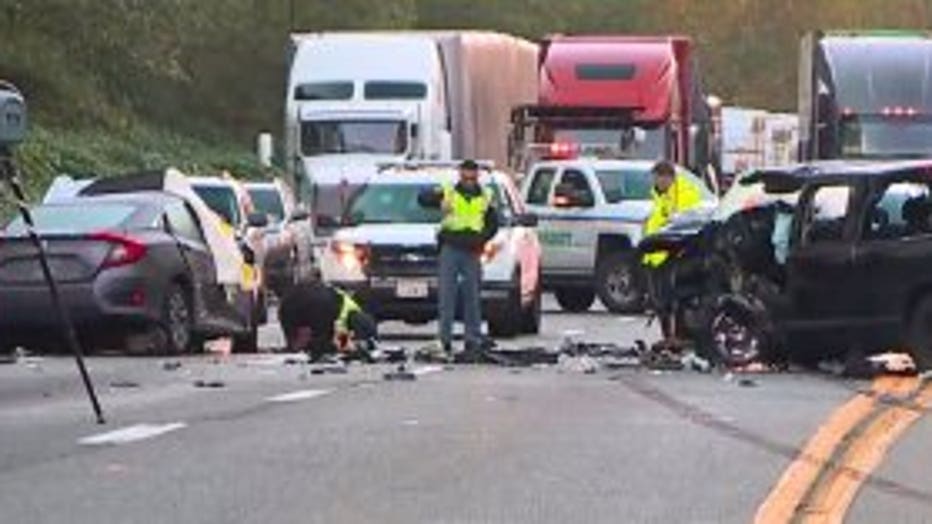 In a blog post, WSDOT says the legislature has provided $1 million to complete an initial assessment of SR 18, but that money isn't available until next year.

"We don't want to wait that long," Decorah said.

And that is why the Snoqualmie Casino is offering WSDOT $1 million to pre-pay for that assessment, hoping to see improvements faster. WSDOT says it has recorded numerous collisions along the stretch of highway between Issaquah-Hobart Road and I-90.

Since 2010, WSDOT says it has recorded 12 serious accidents and eight fatal collisions, including four fatal wrecks this year.

While it might seem like a simple idea to install a center barrier, WSDOT says that would also require widening the road, and funding is also needed for the design and construction.

"We are hoping this one million dollars prepayment to get the assessment done will find solutions. Anything is better than nothing and we just want to see something," Decorah said.

In a statement, WSDOT says: "We empathize with all of those impacted by the recent losses on SR 18. We also place great value on partnerships with jurisdictions and employers that help address safety issues on the transportation system. We are working to determine how Snoqualmie Casino's funding offer could be utilized and look forward to coordinating with partners in this area."