In signal to N. Korea, U.S. to add missile interceptors in Alaska, Calif.


WASHINGTON -- Defense Secretary Chuck Hagel announced plans Friday to add 14 interceptors to a missile defense site in Alaska by 2017 in an unusual move to beef up U.S. defenses after recent threats by North Korea's new leadership to carry out a nuclear strike.

The 14 ground-based interceptors would be added to 26 already in place at Fort Greeley in Alaska as defensive measures against incoming intercontinental ballistic missiles. Another four interceptors are in place at Vandenberg Air Force Base near Lompoc, Calif.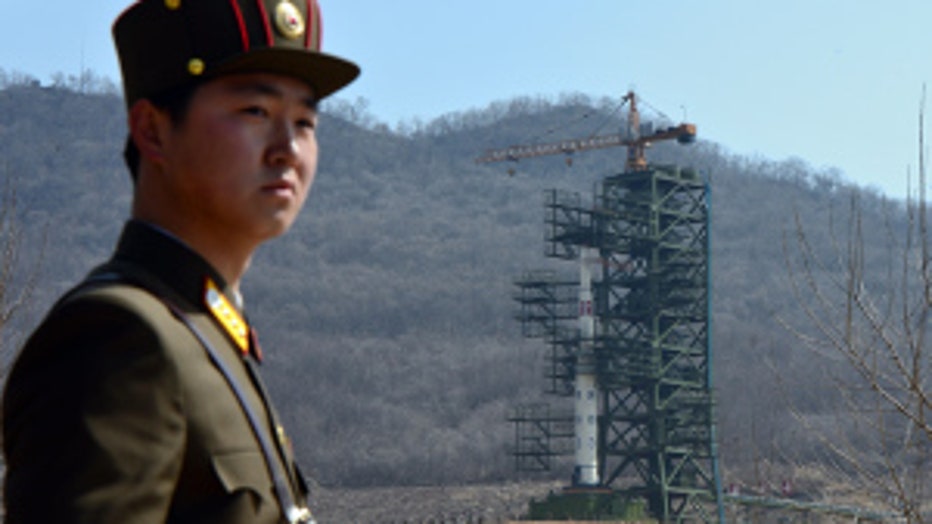 Courtesy of blog.heritage.org


Boosting the U.S. defensive posture is aimed both at reassuring America and its allies in northeast Asia and warning Pyongyang that America is not letting down its defenses despite recent cuts to the Pentagon budget. Warships in the north Pacific also would provide potential cover in the event of an attack.

U.S. intelligence officials say North Korea has not developed or built long-range ballistic missiles capable of striking the continental United States, although parts of Alaska may be vulnerable.

In recent months, however, Pyongyang has tested an underground nuclear device, launched a small satellite into orbit for the first time, and displayed what U.S. intelligence officials said appeared to be a road-mobile ballistic missile.

North Korea has stepped up its bellicose rhetoric in recent weeks, including a threat to make Seoul a "sea of fire" and to carry out preemptive nuclear attacks on Washington. It has demanded that the Pentagon and South Korea cease joint military exercises that are now underway, claiming they are masking a planned invasion.

"North Korea's shrill public pronouncements underscore the need for the U.S. to take prudent steps to deter any future North Korean ICBM threats," Undersecretary of Defense James Miller said in a speech Tuesday, referring to intercontinental ballistic missiles.

,to beef up U.S. anti-missile defenses along the West Coast in a signal to North Korea.

The North Koreans do not have missiles capable of hitting the United States, according to U.S. intelligence. But the North Korean government has recently ratcheted up its rhetoric about striking U.S. targets.

The plan for the U.S. to add to its existing missile defenses in Alaska and California appears to be a show of resolve to counter that rhetoric. The U.S. has 26 anti-missile interceptors on the West Coast, mostly in Alaska, with some at Vandenberg Air Force Base on the Central California coast. The plan is to add additional missiles to that stock.

-- By David S. Cloud/Los Angeles Times