If state tolls I-90 new poll finds drivers saying: 'I would avoid it'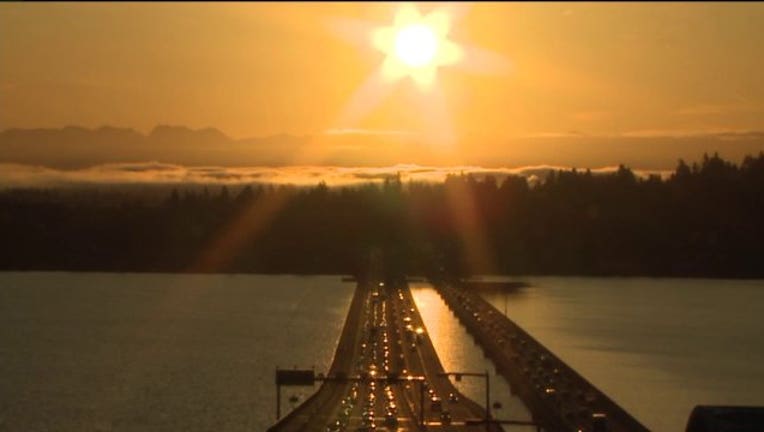 SEATTLE -- Many are convinced that Interstsate 90 bridge tolls are a done deal despite the Washington State Department of Transportation's assurances that it's just in the idea stage. The state is trying to plug a $170 million shortfall to pay for the State Route 520 Bridge project.

Now a poll suggests that many drivers are already looking for alternate routes.

The new poll, by PEMCO Insurance, reportedly found that nearly 60% of area drivers would use I-90 less often if tolls are enacted.

In July, the toll on the 520 Bridge is expected to go up again.



"I avoid it all together because of the tolls," driver Mary Vandenbos said.

She isn't alone. Thirty-eight percent f drivers said no way to 520, and it could be the same detour for drivers on I-90 if the Legislature someday votes for tolls.

"More than likely I would avoid it, honestly," Frankie Miranda said.

"I would take public transportation," Kelli Field-Darragh said.

On Thursday, Q13 Fox News surveyed dozens of people on the road and on the Web.

The majority told us that a toll would drive them to take other routes.

But what if you have no other options?

"I have to pay it. I live on the island, I have to get off," Debbie Conder said.

Mercer Island residents are hoping WSDOT will give them a free pass, at least going in one direction on I-90.

"We could lose teachers, service people at the markets, all different people who come out here," Cynthia Davidson said.

If I-90 is eventually tolled, many are hoping it won't be as costly as the 520.

More than 150,000 drivers use I-90 daily.

WSDOT is in the midst of a toll impact study. The Legislature will look at those results before making a final decision. If tolls are approved, we can see them in late 2016.