Idaho murders: Bryan Kohberger attorney withdrew from representing victim's mom
MOSCOW, Idaho - The Coeur d'Alene defense attorney representing Idaho student murders suspect Bryan Kohberger had until recently been assigned to defend the mother of one of his alleged victims, court records show.
Kootenai County Public Defender Anne Taylor had previously been assigned to represent Cara Kernodle, the mother of 20-year-old victim Xana Kernodle, prior to Kohberger's arrest on Dec. 30 in an unrelated drugs possession case.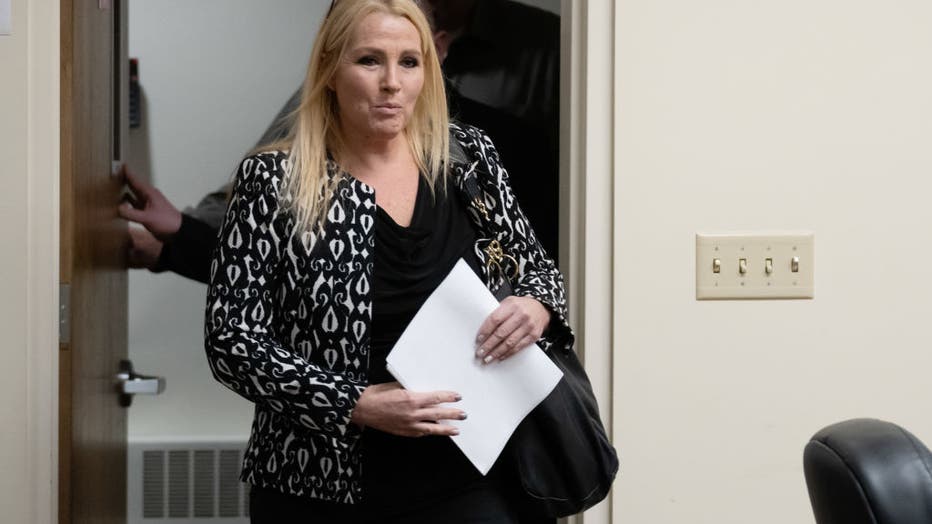 MOSCOW, IDAHO - JANUARY 05: Public defender Anne Taylor, the attorney for Bryan Kohberger, enters during a hearing in Latah County District Court on January 5, 2023, in Moscow, Idaho. Kohberger has been arrested for the murders of four University of
Court records show she withdrew on Jan. 5, the same day as Kohberger's initial appearance before an Idaho judge, and has been replaced by attorney Christopher Schwartz.
Schwartz did not immediately respond to a request for comment Tuesday.
Taylor was appointed Kohberger's provisional defense attorney shortly after his arrest – and became his official public defender at his first appearance in the Latah County Courthouse after he waived extradition in Pennsylvania and returned to Idaho.
RELATED: Idaho killer 'most likely' has murdered before, may have left behind 'calling card,' experts say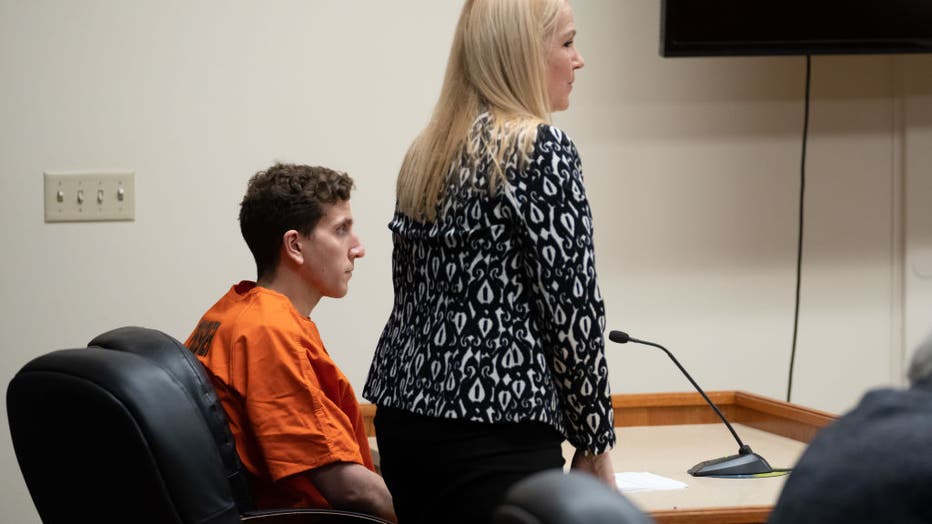 MOSCOW, IDAHO - JANUARY 05: Bryan Kohberger sits as his attorney, public defender Anne Taylor, right, speaks during a hearing in Latah County District Court on January 5, 2023, in Moscow, Idaho. Kohberger has been arrested for the murders of four Uni
He had been arrested at his parents' house in Pennsylvania's Poconos Mountains more than six weeks after the alleged crimes, and police said they recovered DNA from a trash can there that was a familial match toe DNA found on a knife sheath left near one of the victim's bodies.
Kohberger faces four counts of first-degree murder and a felony burglary charge after police allege he entered a home on King Road in Moscow and ambushed four University of Idaho students there – Kernodle, her boyfriend Ethan Chapin, 20, and two 21-year-old housemates, Madison Mogen and Kaylee Goncalves.
The attacks came around 4 a.m. on Nov. 13, according to authorities, and Latah County Coroner Cathy Mabbutt previously said at least some of the victims were likely asleep at the beginning.
RELATED: University of Idaho murders: 10 key mysteries that need to be solved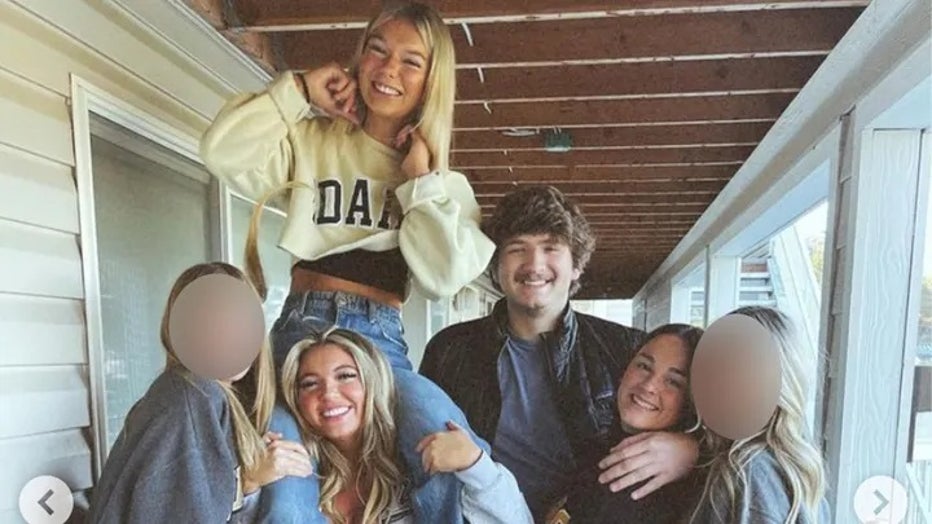 Ethan Chapin, 20, Xana Kernodle, 20, Madison Mogen, 21, and Kaylee Goncalves, 21, along with the women's two other roommates in Kaylee Goncalves' final Instagram post, shared the day before the slayings. (@kayleegoncalves/Instagram)
Two other housemates were unharmed — including one who police say witnessed a masked man with "bushy eyebrows" flee after the killings. Goncalves' dog also survived the attack – and police later said they found possible animal hair while serving a search warrant at Kohberger's apartment in Pullman, Washington, less than 10 miles away from the crime scene.
Kohberger, a Washington State University doctoral student, had been stalking the King Road home for weeks, according to a probable cause affidavit. 
His cellphone pinged near the house at least a dozen times before the murders and once the morning after.
Taylor revealed at a Jan. 12 appearance that her client intends to challenge the evidence against him but waived his right to a speedy preliminary hearing.
RELATED: Idaho murders victim Kaylee Goncalves had reported possible missing woman sighting to police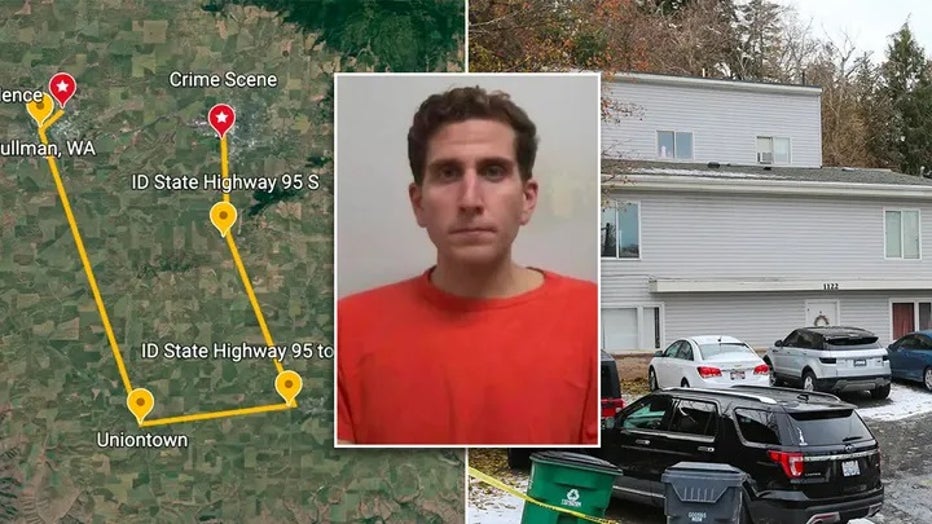 Map on left showing Idaho murder suspect Bryan Kohberger's movement on the morning of Nov. 13 after four University of Idaho students were stabbed in their home. Right is the crime scene at 1122 King Road. Inset is Kohberger's booking photo. (Latah C
Latah County Magistrate Judge Megan Marshall scheduled the proceedings for the last week of June, and they are expected to take four to five days.
Prosecutors could speed up the timeline by seeking a grand jury indictment instead of waiting until the preliminary hearing to prove probable cause, experts have told Fox News Digital.
The court has issued a gag order barring attorneys and investigators from commenting on the case.
Kohberger is being held without bond and could face the death penalty if convicted.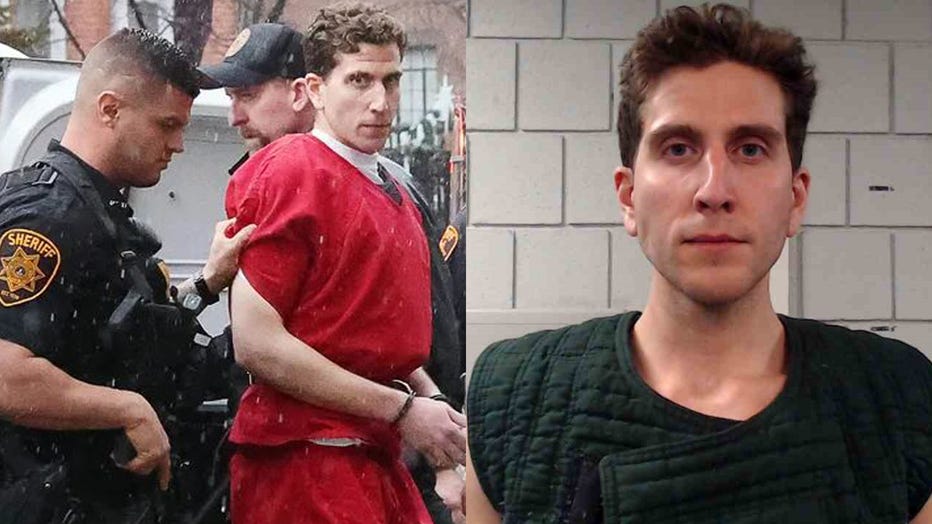 (L) Bryan Kohberger arrives at the Monroe County Courthouse in advance of his extradition hearing. He's charged with four counts of first-degree murder for the slayings of four University of Idaho students. (Fox News Digital) (R) Photo shows Bryan Ko