Idaho man accused of slapping crying toddler on flight, uttering racial slur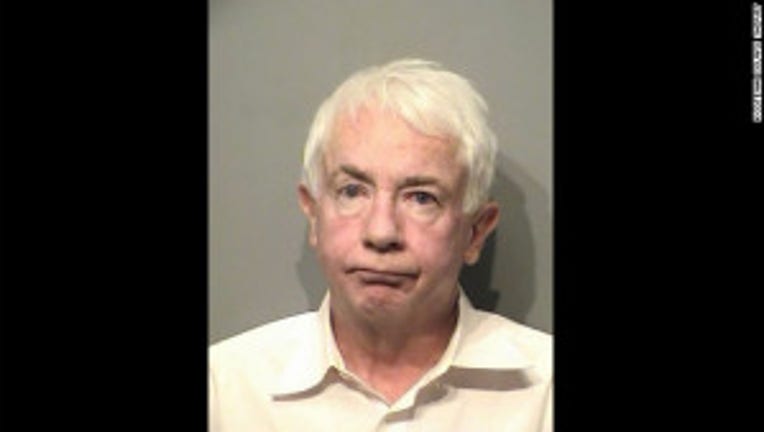 ATLANTA (CNN) -- An Idaho man has been charged with assault for allegedly slapping a 2-year-old crying boy on a Delta flight after uttering a racial slur, court papers show.

Reached by phone Friday, Joe Rickey Hundley of Hayden, Idaho, declined to comment to CNN and referred inquiries to his attorney. The attorney couldn't be immediately reached for comment Friday.

Hundley is president of Unitech Composites and Structures, a civilian and military contractor in Hayden, near Coeur d'Alene in northern Idaho, The Spokesman-Review reported Friday.

"I can only say it's an absolute falsehood," he told the paper, referring other questions to his attorney.

Delta Air Lines is cooperating with the federal investigation into the altercation between two passengers, spokesman Paul Skrbec said. "We apologize for any inconvenience this caused for the passengers onboard," he said.

The boy's mother, Jessica Bennett, 33, of Minneapolis, told the FBI that she and her toddler were on Delta Flight 721 from Minneapolis to Atlanta on Feb. 8 when the incident occurred, according to an FBI agent's affidavit filed in U.S. District Court in Atlanta this week.

The boy began crying as the plane began its descent into Atlanta because of the altitude change, and his mother tried to soothe him, court papers said.

Then Hundley, who was seated next to the mother and son, allegedly told her to "shut that ('N word') baby up," according to court documents.

Hundley then turned around and slapped the 2-year-old in the face with an open hand, which caused the child to scream even louder, the affidavit said.

The boy suffered a scratch below his right eye, court papers said.

Other passengers on the plane assisted Bennett, and one of them heard the slur and witnessed the alleged assault, the affidavit said. The plane landed at Atlanta Hartsfield Jackson International.

The charge of simple assault on someone under age 16 carries a prison sentence of one year, court papers said.

In 2007, Hundley pleaded guilty to a misdemeanor assault charge filed in Virginia, according to court records.