Idaho fugitive with ties to Spokane found dead in home after SWAT standoff, firing shot at officers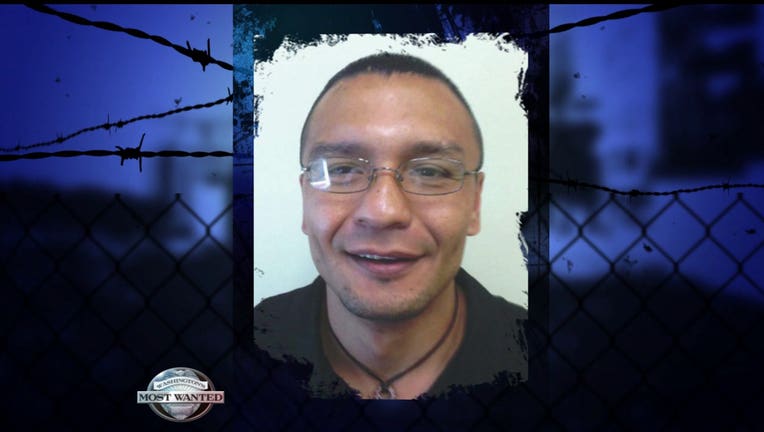 FUGITIVE UPDATE December 1, 2014 -- KHQ in Spokane says John Crispin was found dead in a home in Coeur d'Alene after a long SWAT standoff where police say he had barricaded himself in the home, and had fired at least at officers with a gun he was armed with. According to Coeur d'Alene Police, Crispin's ex-wife contacted police after leaving her home at approximately 8:30pm Saturday night, stating that Crispin was inside her residence, was armed with a gun, and had made statements that he would not leave or cooperate with police. Police say officers immediately set up a perimeter around the residence, and notified nearby neighbors of the armed standoff. Officers attempted to contact Crispin by phone and bullhorn. A SWAT team made up of Kootenai County Sheriff's Office and Coeur d'Alene City responded to the scene and also attempted to make contact with Crispin, and he would not communicate with them. At approximately 3:30am Crispin fired at least one round from a weapon. No officers were injured. Officers returned fire. As of 6am Sunday morning, Crispin still had not surrendered. Just before 9am Sunday, authorities were able to locate Crispin inside the home deceased. The multi-agency Critical Incident Task Force is investigating. Crispin was wanted in Benewah County for assault, battery, drugs, unlawful possession of a firearm and felony eluding. He was wanted in Salt Lake City for assault with a dangerous weapon. He was wanted by the U.S. Marshals for aggravated battery, aggravated assault, attempt to injure with a weapon, and eluding. He was also wanted for a federal probation violation for being a felon in possession of a firearm. FUGITIVE WANTED BY U.S. MARSHALS October 10, 2014 -- U.S. Marshals consider convicted felon, John Crispin, 'armed and dangerous' and say he's vowed to never go back to prison. The photo below is from the scene in Benewah County, Idaho after Crispin led police on a high speed chase last Friday. He got away after being shot at by officers and trying to hit them with his pickup.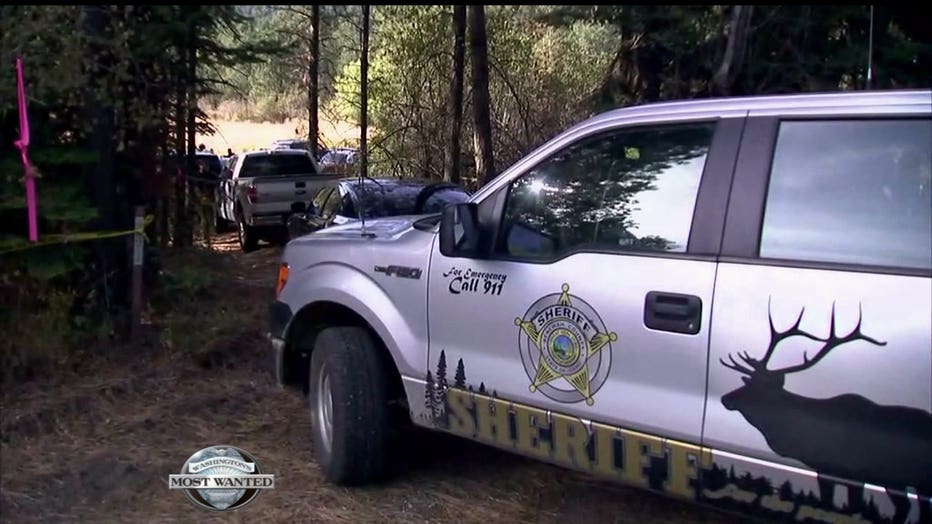 Crispin was already being hunted by Marshals for breaking probation. He has a long criminal history, including gun crimes, multiple aggravated assaults, battery, and resisting a police officer. If you know where he is, call an anonymous tip into: CRIME STOPPERS: 1-800-222-TIPS You must call the Crime Stoppers hotline with your tip to be eligible to receive a cash reward for information leading to a fugitive's arrest. Click here for information on how to text a tip to Crime Stoppers.