ID needed of gunman wearing 'Everlast' jacket who shot homeless man in Seattle
SEATTLE -- Seattle Police are asking for the public's help to identify the suspect who shot a homeless man in the neck at close range on Sunday, Oct 16, 2016.  The victim survived and was recently released from the hospital.  "If it hadn't been for a quarter inch, we would have been talking about a homicide here," said Ret. Det. Myrle Carner with Crime Stoppers of Puget Sound.

At approximately 11:00 pm, officers responded to a shooting in the tent encampment located at Royal Brougham Way S and Airport Way S. "We sort of feel that it may be over a property dispute. Maybe somebody claimed  they owed something to somebody. Maybe they didn't pay them off. Some of the witnesses thought that might be the reason. To be perfectly honest, we don't have a clear motive in this case but we do have a shooter on the run and he has a gun," said Ret. Det. Carner. 

Police will be distributing a Crime Stoppers poster in the area. The suspect is described as a black male, slender, 6' to 6'2", dread locks or braids, and wearing a jacket that has the word "Everlast" on it.  "Everlast to me means some sort of a boxing thing and we don't know if it was on the front or the back," said Ret. Det. Carner.  Detectives say the shooter has been seen frequently with a young white woman  wearing an American flag ball cap.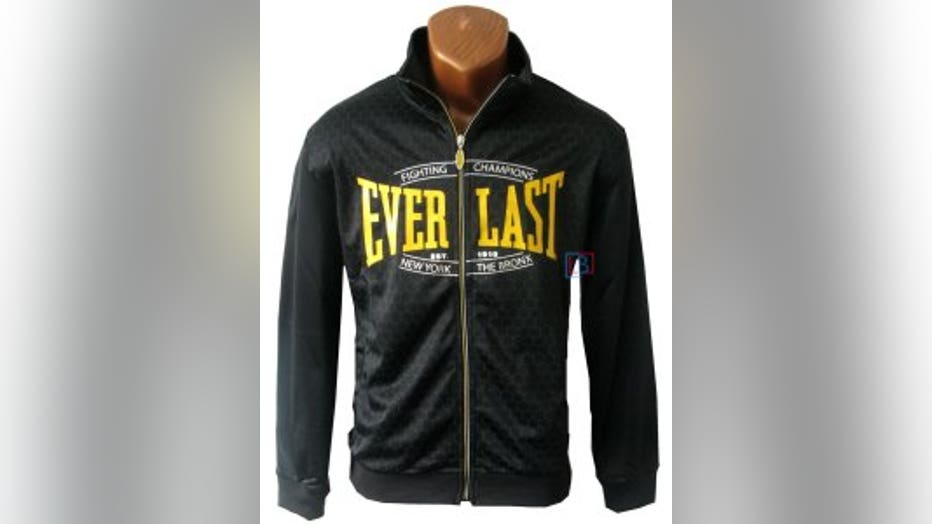 Photo shows what jacket may look like. Not suspect's actual jacket


 

If you have any information that solve this case, call Crime Stoppers anonymously at 1-800-222-TIPS (8477) or submit the information online at www.crimestoppers.com. All calls are confidential and there is a cash reward of up to $1,000 for information that leads to an arrest in the case.