ID needed of armed robbery suspect in Enumclaw with pointy ears; Crime Stoppers reward offered


ENUMCLAW -- King County detectives are asking for the public's help to identify a robbery suspect who pulled a gun and pointed it right at a store clerk's face.

Deputies say the suspect entered the store at 43529 228 Ave SE around 7:30 p.m. on August 3rd wearing a light grey jacket with a hood, a black Nike t-shirt with a two tone cross hanging from his neck, black shorts and black Nike tennis shoes.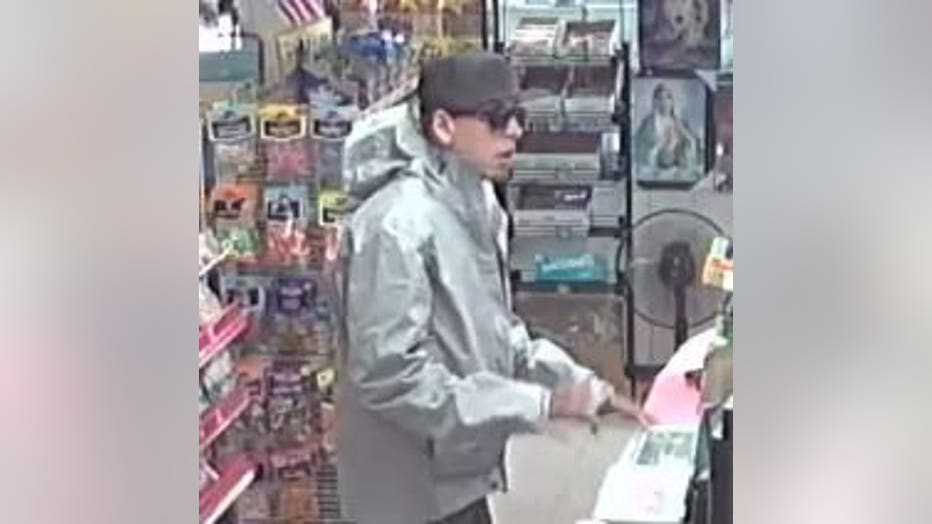 The suspect asked the clerk for cigarettes. When he turned to get them, the suspect pulled out a gun and put it in the clerk's face when he turned back to hand him the smokes. The suspect took the cash drawer and cigarettes and fled.

He was seen getting into a white car.

"He needs to be arrested. I wouldn't be surprised if he's done it before and the way he acted in this case, he may do it again so we want to get him off the street before he escalates the violence and maybe hurts somebody," said King County Sgt. Cindi West.

The armed robber is estimated to be in his 20s and about 5'8", clean cut with a medium build and appeared to have pointy ears.

He was carrying a black pistol with what appeared to be a laser sight on it.  If you know his name, Crime Stoppers will pay you a cash reward of up to $1,000. Call the hot line anonymously at 1-800-222-TIPS (8477) or submit your tip online at  www.crimestoppers.com.