Icy conditions lead to 60 car pileup near Philly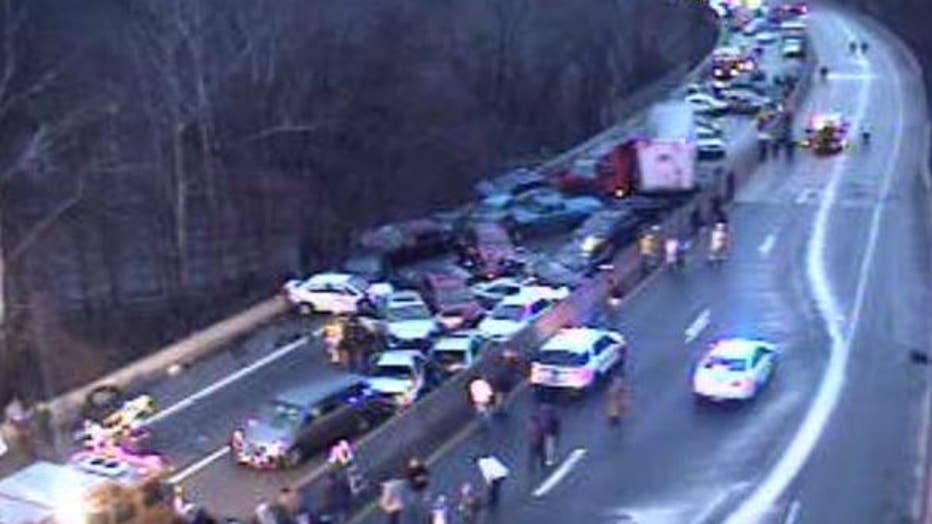 PHILADELPHIA (AP) — Icy conditions and accidents have closed highways and bridges in and around Philadelphia, including a pileup involving at least 60 cars on a major artery that serves the city's western suburbs.

Interstate 76 is closed in both directions after a series of cars slammed into one another amid freezing rain Sunday morning. The accident occurred before 7 a.m. in the westbound lanes near the Gulph Mills exit. The extent of any injuries was unclear.

Accidents caused the closure of Interstate 95 in both directions in parts of Philadelphia, and all four bridges linking the city and New Jersey were closed as workers applied salt.

PennDOT spokesman Eugene Blaum called the weather a "flash-freezing situation."

A freezing rain advisory is in effect in the area through 10 a.m. but temperatures were forecast to rise into the 40s later Sunday.