Iconic photo captures Usain Bolt's dominance
RIO DE JANEIRO -- Usain Bolt won a record third-straight Olympic gold medal in the 100 meters Sunday night, and may have posed for one of the greatest sports photos ever taken along the way.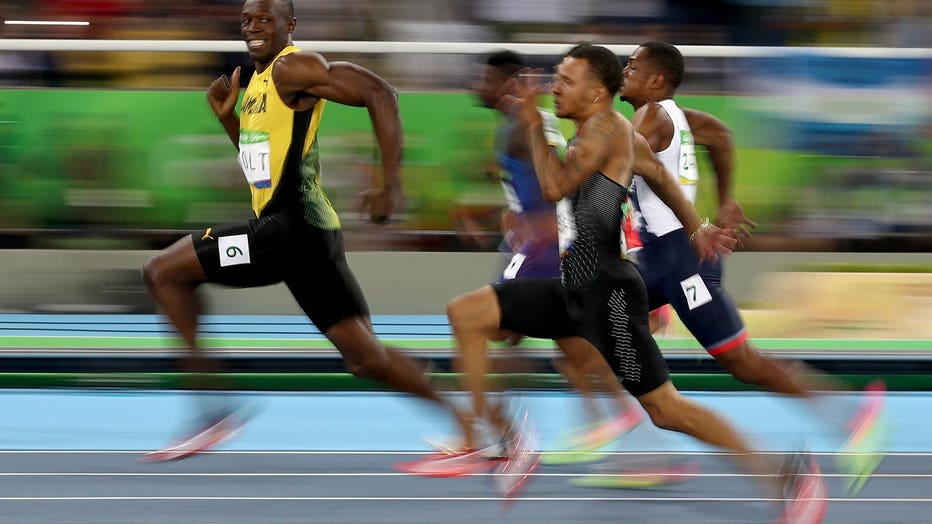 Usain Bolt of Jamaica competes in the Men's 100 meter semifinal on Day 9 of the Rio 2016 Olympic Games at the Olympic Stadium on August 14, 2016 in Rio de Janeiro, Brazil. (Photo by Cameron Spencer/Getty Images)


Photographer Cameron Spencer captured this moment in Bolt's semi-final heat as the sprinter glanced back and smiled at the rest of the field as it struggled to keep up with him.

He went on to win the final in 9.81 seconds.

It's not the first time Bolt has been captured in an incredible photo. At the 2013 IAAF World Championships in Moscow, photographer Oliver Morin captured an amazing photo of Bolt sprinting just as lightning flashed above the stadium.




Bolt is attempting to win a 'triple-triple' - gold medals in the 100 meters, 200 meters and 4x100 meter relay at three straight Olympics.

Twitter had some fun with the picture: