ICE operation leads to 84 arrests in Northwest region, Department of Homeland security says
SEATTLE -- Eighty-four foreign nationals were arrested during a recent three-day operation in the Northwest conducted by immigration agents, officials with the Department of Homeland Security said.

Of the foreign nationals arrested by U.S. Immigration and Customs Enforcement (ICE) agents, 60 had criminal histories, officials said in a release.

The operation concluded Monday. It took place in Washington, Oregon and Alaska.

The arrests include 77 men and 7 women from 12 countries. Homeland security officials said in a statement the arrests "targeted criminal aliens who pose a public safety threat" and "individuals who have violated our nation's immigration laws."

Announcement of the arrests comes just months after President Donald Trump signed executive orders pledging to increase deportations of undocumented immigrants.

ICE officials detailed the arrests by county, saying "King County accounted for the largest number of arrests."

Last week, the Trump administration publicly called out Snohomish and King counties for resisting calls to hand over undocumented immigrants. This airing of grievances is part of a presidential executive order meant to put pressure on local agencies to pass arrested immigrants onto ICE.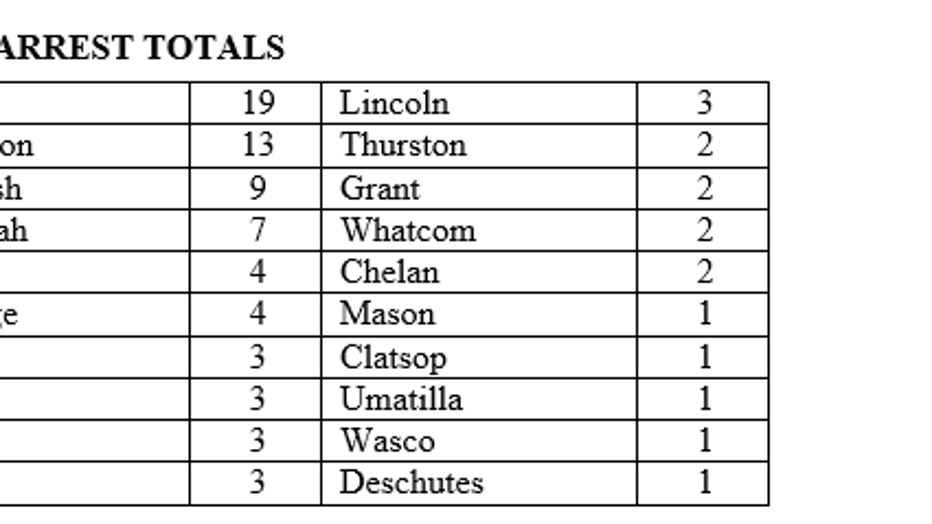 Snohomish County officials and King County Executive Dow Constantine have been defiant in saying if ICE or any other federal agency wants to sweep up undocumented immigrants, it's on them to follow the law and get a warrant from a judge.

The arrests included a previously deported Mexican national charged with child rape, and others with prior convictions for sex crimes, drug offenses and domestic violence, officials said.

Agents released a chart detailing the prior convictions of those detained.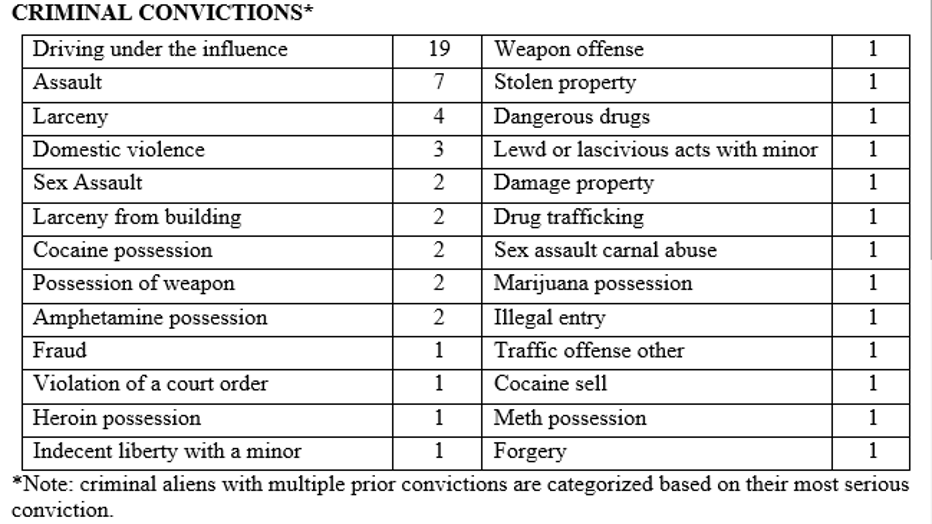 The arrests also come just a day after Daniel Ramirez Medina, a DACA recipient, was released after spending six weeks in a Tacoma detention center.

This story will be updated as more information becomes available.