Ice cream recall affecting Washington, Oregon and California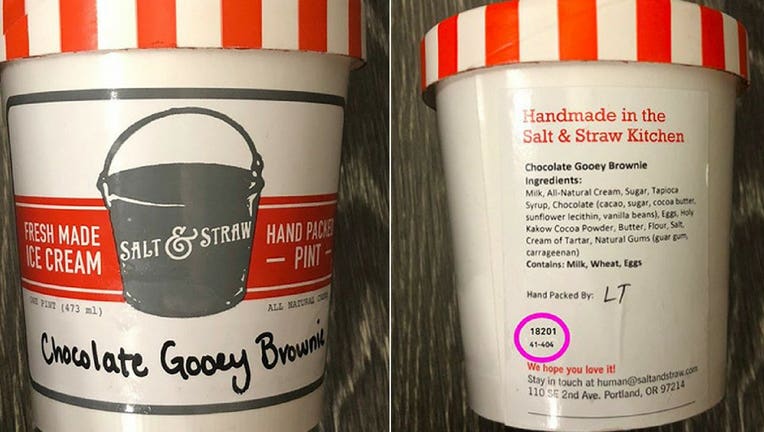 SEATTLE -- Salt & Straw Ice Cream has issued a voluntarily recall of its Chocolate Gooey Brownie pints because they may contain peanuts.

Peanuts are not usually in the ice cream flavor and they are not listed on the label.

If you do not have a peanut allergy or sensitivity, the ice cream is safe to eat, the FDA said.

No illnesses have been reported to date in connection with the recall.

Chocolate Gooey Brownie pints were sold in Salt & Straw ice cream shops in California, Oregon, Washington, and through www.saltandstraw.com between 7/17/18 and 8/13/18.

Anyone who bought the ice cream and has a sensitivity or allergy to peanuts is encouraged to discard the affected product or return it to one of our shops for a full refund.