'I still can't stop crying': Passenger saw texts about child rape on flight from Sea-Tac
SEATTLE -- As she wipes a tear from her right eye, a woman named Christina shares her emotion and relief.

"I still just can`t stop crying, getting choked up every time I think about it. Just really thankful that the kids are safe," she said.

Christina didn't want to reveal her full name or show her face during her interview with Q13 Tuesday, only because of what she exposed last week.




"I'm really sensitive to it. I've been working with kids for a long time," she said.




Christina was on a flight from Seattle to San Jose last week when she noticed the man in front of her texting someone who, it later turned out, was in Tacoma.

"If you're casually on your phone, the people behind you can see what you`re doing," Christina said.

The conversation was dark, twisted and painful. It described plans for child sex abuse.

"It was all very specific. What she was going to do, what he was asking her to do," Christina said.

According to police and court filings, Gail Burnworth and Michael Kellar were making those plans to continue sexually abusing the children of Burnworth's ex-husband.

She babysits those kids.

Christina felt it was time to act.

She's been working with preschoolers since she was 17, and wanted to protect the kids, ages 5 and 7.

"It just felt like yeah, this isn't role-playing," Christina said.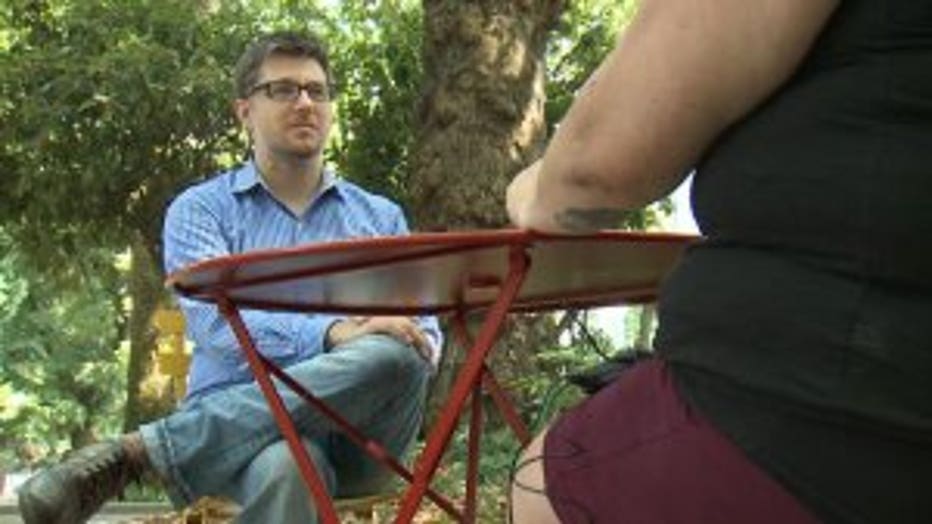 A woman named Christina shares her story with Q13's Jon Humbert.


So Christina pulled out her own cell phone and secretly took photos of Keller's messages to Burnworth.

"Darn straight I'm gonna be more curious to see what's going on," Christina said.

She quietly told flight staff, who alerted police on the ground.

Keller was arrested, and Burnworth a few hours later in Tacoma.

Burnworth's ex-husband and current wife had no idea, but the children were being protected as a precaution. Burnworth admitted to assaulting the young girl before.

Christina says she doesn't want to be called a hero or nosy - just observant.

"Being alert. Paying attention. Going with your instincts. Seeing something that doesn't seem right to you," she said.