'I should be dead': Victim of Seattle hit-and-run calls on driver to come forward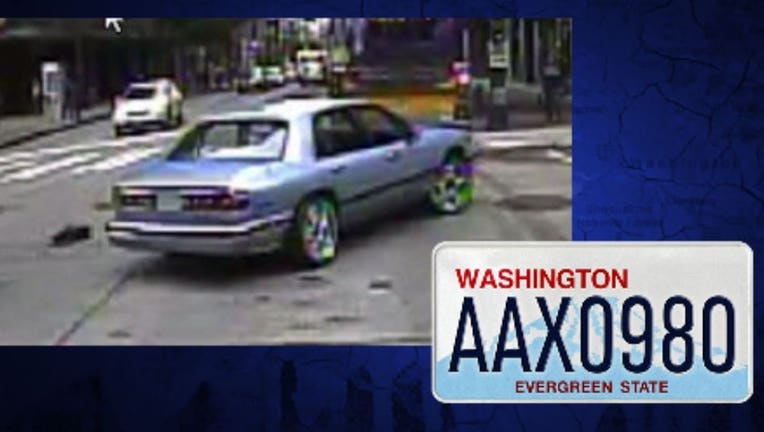 SEATTLE -- Hit-and-run victim Alene Rosen, 61, spent three weeks at Harborview Medical Center. She couldn't walk for almost a month. She was out of work for nearly eight weeks and in a back brace for the past three months.

On Wednesday, she showed Q13 News her 11 1/2-inch incision -- but it's the emotional scar of the accident that will last forever.

Rosen was on her way into work June 1 when the part-time legal assistant was on Spring Street, crossing Third Avenue in Seattle's Central District.




"I looked to my right very quickly and then I immediately looked to my left and all of the sudden I see this car barreling down the street about 25 miles an hour," Rosen said.

The driver plowed right into Rosen. The entire accident was caught on a Metro bus camera.

"I was thrown on top of the front of the car and tossed out onto the intersection here at about 30 feet," said Rosen, pointing back at the scene of the crime.

Rosen's shoulder was shattered and two of her vertebraes broken after the collision flung her body up and over the car and into the intersection.

It was a shocking sight for witnesses, who say an unidentified black man behind the wheel made an illegal turn before speeding off.

But it was the driver's complete disregard for her injuries that had many scratching their heads.

"He just hit her and kept right on going," said retired Detective Myrle Carner of Crime Stoppers of Puget Sound.

"There was two people in the crosswalk. There's no way he couldn't have seen her," said Carner. "This was a deliberate hit and run -- a felony hit and run -- and we're fortunate the lady didn't die."

The driver drove off in what Crime Stoppers called a "conspicuous" light blue 4-door, '92 Buick LeSabre with chrome rims and Washington state license plate AAX0980.

It's a car that's been haunting Rosen since the collision.

"I should be dead," said Rosen. "I don't know why I lived except my faith tells me that God has another reason for me to still be here."

Her walk to work was something Rosen used to love.

"I don't like coming to this particular intersection," said Rosen. "I mean I will go a block around just to make myself feel better."

In near constant pain since the accident -- all she wants is for the man who fled the scene to come forward.

"I just want him to be brave and I want him to know that he can never run away from something like this."

Rosen only works part time and doesn't have health insurance.

She's thankful her medical bills have been paid through Harborview Medical center's "Crime Victim's Protection Program".

Crime Stoppers is offering a cash reward of up to $1,000 for any information that leads to an arrest in this case.

Call 1-800-222-TIPS or use the P3 Tips App on your phone if you can help officers locate the car or the driver. You can remain anonymous.