'I owe him my life:' Dog saves sleeping owner from house fire in SeaTac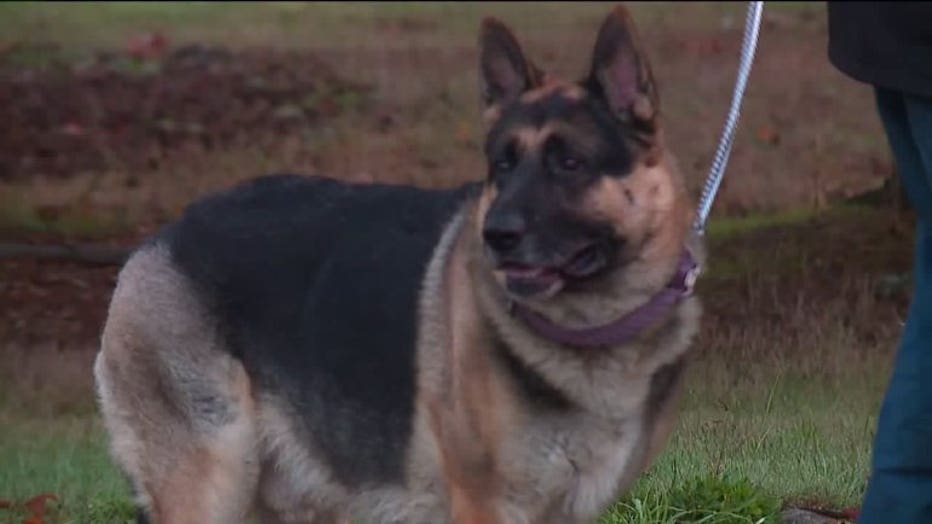 SEATAC, Wash. -- A Washington man is thankful that his dog saved his life after their home caught fire in the middle of the night.

Casey is being credited with alerting his owner to a fire inside their house early Thursday morning in SeaTac.

The dog's owner, John Corey, says he was asleep around 3:00 a.m. when Casey jumped up on him to wake him up.

"I got up, went out and looked, saw where the microwave used to be was on fire!" John said. "So me and the dog got out, went next door and called the fire department."

Both Casey and his owner escaped the house fire without any injuries. But the house was heavily damaged and had to be boarded up.

The first firefighters to arrive at the scene found heavy smoke and flames coming from the house and were forced to move back because of concerns that the roof might collapse.

But no doubt, the situation could have been a lot worse if Casey had not alerted his owner to the danger.

"I owe him my life. He's always always been a good dog," John said.

Investigators with Puget Sound Fire are investigating the cause. The owner said he saw flames where his microwave was located.

The American Red Cross is offering John assistance.