'I don't even want to think about what these monsters did to her,' says mom of missing woman


TRAFTON, WASH --  Last Sunday, an extensive search was conducted near the 12700 block of 276th Ave NE by detectives, search and rescue personnel and more than 40 volunteers. No evidence related to Jessica's disappearance was found during the search operation and the missing person investigation continues.

SNOHOMISH COUNTY, Wash. --  39-year-old Jessica Seybold was last seen on December 12, 2017.  The mother of two disappeared from the Arlington area.

"It's been a nightmare. I'd really prefer her just to come home and look at me and say, 'Momma, I love you!'" said Becky Woeppel.

She describes her daughter as a firecracker who always put her kids first until a meth addiction slowly took everything.

"It was frightening. She's got a 15-year-old son and a 20-year-old daughter and they needed to have her back," said Woeppel.

Jessica moved in with her mom and knew she needed to get help. Her mom was there for her.

"We were working together. I was kind of pushing her and she was getting it together and sometimes you needed dynamite under her butt," Woeppel said.

Jessica was finally scheduled to start treatment when she disappeared.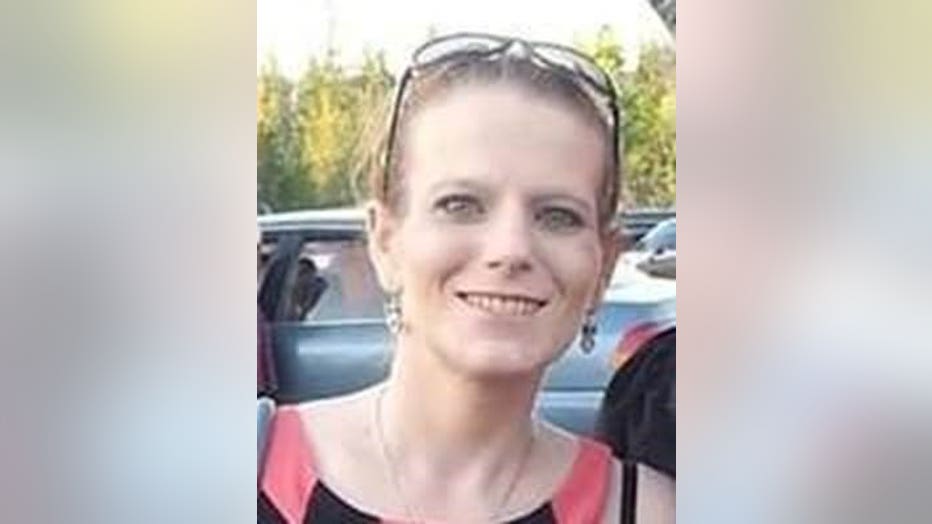 "She was reported missing to us by her mother in December of 2017," said Shari Ireton with the Snohomish County Sheriff's Office.

They posted her picture on the department's Facebook page asking for the public's help to find Jessica.

"Detectives have interviewed probably a dozen people at this point, reviewed a lot of evidence and at this point, we've just come up with nothing," said Ireton.

The weekend she went missing, Woeppel says, her daughter told her she was at a home on 276th Street NE in Arlington. Then, Jessica video-messaged her mom on Facebook from outside Angel of the Winds Casino. She told her mother she was scared and said she was with a creepy guy who had her car keys. She couldn't go inside because she didn't have her ID.

It was the last time Woeppel ever heard from Jessica. She believes something terrible happened to her daughter and holds no hope that she is still alive.

"There's a lot of rumors going on out in the dark, drug world about her being raped, beaten and thrown into the river. There's rumors that they destroyed her body by fire," said Woeppel.

She's talked to anyone who will listen about her daughter's disappearance, trying to uncover clues. She gave detectives the names of all of the people Jessica was hanging around with that weekend. We can't identify them because detectives have not named them as persons of interest and nobody has been charged in connection with her disappearance.

Until investigators have more concrete evidence, it's considered a missing persons case.

"It is frustrating for detectives. We want to know what happened to Jessica just as much as her family does. We'd love some solid, good information from the public to helps us move in the right direction," said Ireton.

Something to connect the dots, to give Jessica's family some closure.

"I don't even want to think about what these monsters did to her, but I know she's not coming back. I know they're directly involved in what happened to her and we need to know," said Woeppel.

Jessica is 5-foot-1 with brown hair and blue eyes. If you have any information on her whereabouts or what happened to her, call the Snohomish County Sheriff's Office on their tipline (425-388-3845) or submit an anonymous tip to Crime Stoppers of Puget Sound at www.P3Tips.com or by using the P3 Tips App on your phone. There is a cash reward of up to $1,000.