'I ain't afraid of no ghost': Guy in costume breaks into liquor store, then vanishes


[trib_ndn vid=25280096 freewheel=91045 site_section=dash]


ANNISTON, Ala. (CNN) -- When police officers in Alabama responded to a burglary call, they weren't expecting to see a "ghost" on surveillance footage.

"We received an alarm call at the ABC store on Highway 431 Wednesday morning," said Sgt. Chris Sparks with the Anniston Police Department. "That's when the moment happened; I guess we'll call it."

Security cameras captured a man dressed in a white sheet running back and forth down the aisles of the store and into the backrooms.

"Probably a practical joke, Halloween," said customer Doug Conner. "People ain't got much to do, so they just get out and party. He was probably high."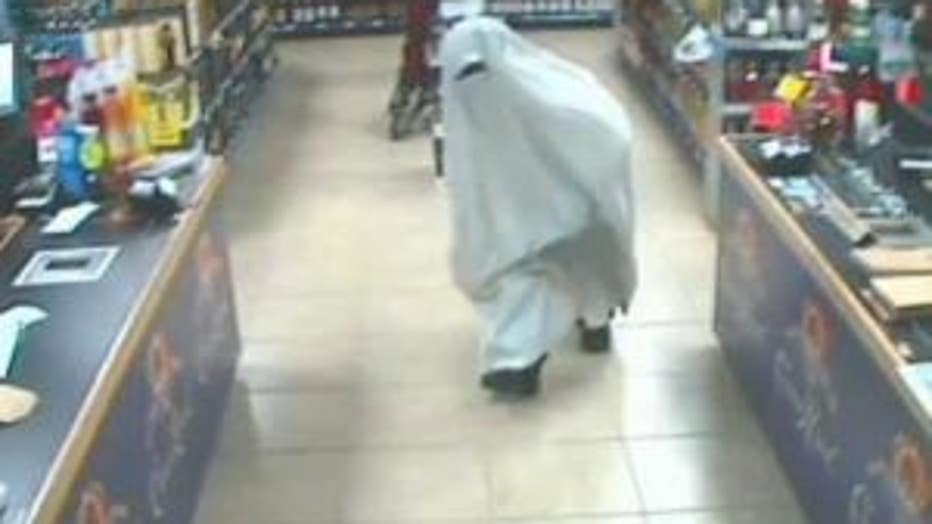 At one point in the video, the suspect seems to keep readjusting his costume.

"He didn't prepare himself very well," Sparks said. "He thought about all the things. He wore gloves, he put something over his head, but he couldn't manage to keep it straight the whole time."

Despite his disguise, the man didn't steal anything.

"There was an attempted burglary in South Gadsden at a bar," Sparks said. "It's probably the same suspect. He was wearing the same attire."

If caught, the man could face third-degree burglary charges.

"It ain't a game. It's serious," Conner said.