I-90 open intermittently as snow clogs passes, ski resorts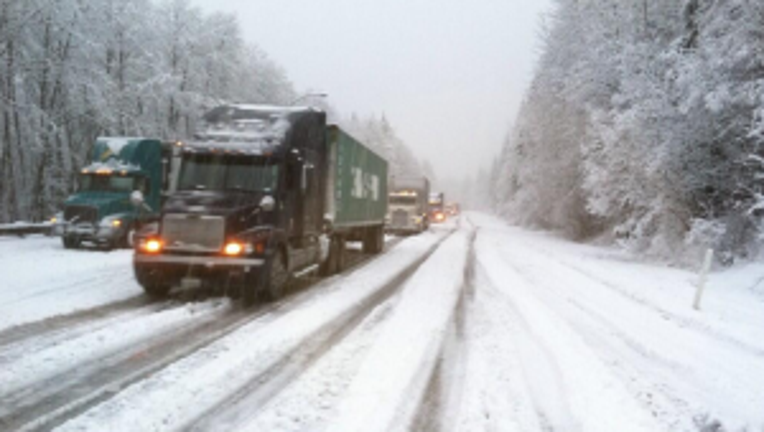 article


SEATTLE -- Heavy and continuous snowfall in the Cascades left drivers stranded for hours as Washington State Patrol shut down I-90 to all traffic going in both directions Monday multiple times throughout the day Monday.

WSDOT crews first blocked eastbound traffic to perform avalanche control blasts but frequent spin-outs lead crews to complete close the major interstate. The pass reopened at 11:30 a.m. Traction tires were recommended for all vehicles in both directions.

The pass was then closed Eastbound at Denny Creek around 2:50 p.m., and officials guessed it would take two hours to competely open the passes.

Officials believe as much as 30 inches of snow fell Monday morning.



US Highway 2 at Stevens Pass was closed for hours Monday, but reopened around 10:30 a.m. Chains were required on all vehicles, and compact snow and ice was on the roadway.

The area will be under a Winter Storm Warning until noon. Forecasters expect 10-24 inches of snow in some parts of the Cascades Mountains. Heavy winds are also expected with gusts around 40 MPH.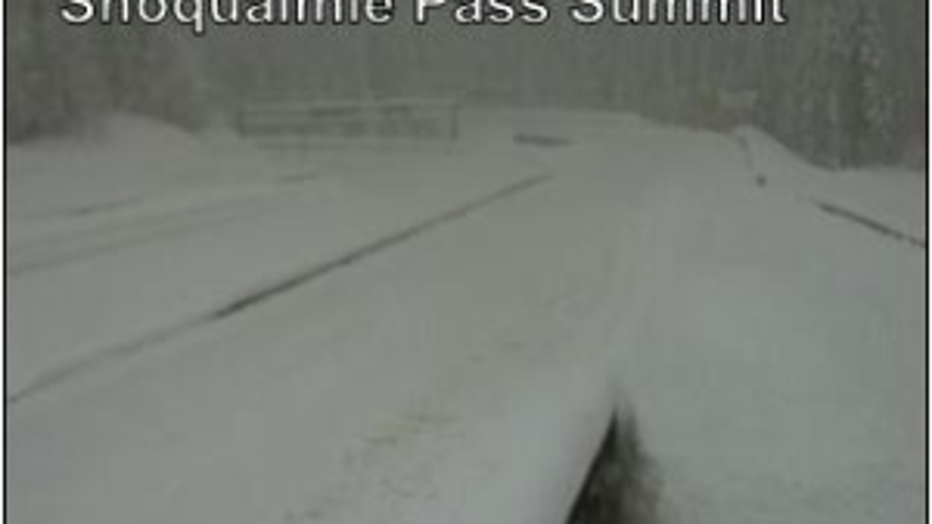 A picture of I-90 at 8 a.m. Monday. From WSDOT.


More snowfall is expected this week. Another winter blast will slam the passes again on Tuesday. Another system is expected to move into the region on Thursday.

WSP also closed US Highway 2 Monday morning as a precaution as heavy snow continued to fall around Stevens Pass. Crews said they would wait until daylight to assess the roadway. White Pass was also slammed with snow.

Crystal Mountain Ski Area was without power Monday morning after heavy snow knocked trees over power lines, and the popular mountain resort was forced to close.

"It's a bummer, we know," officials at the mountain tweeted. "The situation is out of our control. Power is still out. We plan to reopen tomorrow."

For all the latest pass information, visit the WSDOT's website here.