I-405 express toll lanes? Yep, find out when they're coming


OLYMPIA -- Get ready for big changes to Interstate 405.  Next year, the state will open express toll lanes to the corridor, where carpools will require three people in a vehicle, not just two. It's a big difference from what drivers are used to, and it will come at a price.

"It's going to affect quite a few carpools," said Kim Henry, the Washington State Department of Transportation 405 project director.  "But at the same time, though, we are going to see much improved performance throughout the entire corridor.  So this is going to be really good news for everybody."

Transportation leaders say there is a big problem right now with the current HOV lanes on 405 -- they are too popular.  At peak times they can be nearly as congested as the general purpose lanes.  And that defeats their whole purpose.

"We have some very serious congestion," said Henry.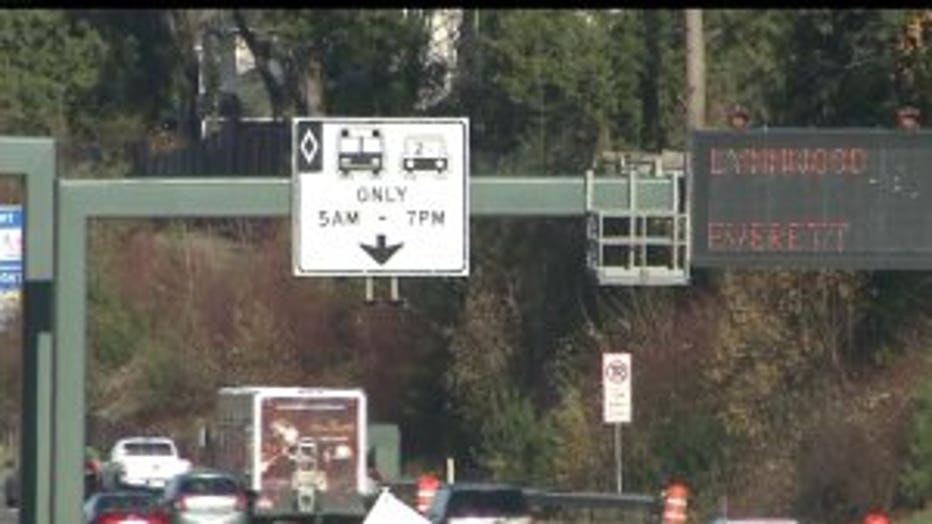 The new express lanes on 405, when they open in 2015, will be the state's first major roadway to require three-person carpools, instead of two, to get those lanes moving faster.   But others will have the chance to drive them -- if they pay a toll.  It's the model now used on Highway 167.

On Wednesday, the State Transportation Commission discussed how much to charge non-carpools who want to buy into the new express lanes for the more reliable trip.  The current recommendation begins at 75 cents per car.

"When the lanes start to get too full, that's when the prices will automatically start to go up," said Henry.  "But when the lanes are empty, the price will be way down so people can choose to use it."

The plan would still allow free two-person carpools during non-peak times.

The new tolled express lanes will run from Bellevue up to Lynnwood and will help ensure average travel speeds of at least 45 mph.

"It's getting pretty unmanageable," said Transportation Commission member Charles Royer, who served as Seattle's mayor from 1977-89.  He argues that people in the region are ready for a new approach to the Eastside's major north-south corridor.  "They all said, fix 405," Royer said about the many community meetings the commission hosted about the project.

But Royer is also keenly aware of the resistance some have to putting a price on our roads.

"If it just looks like a tax or another way to raise revenue, I think you're going to have some serious pushback," Royer said.  "But this is really congestion management.  It's keeping the roads free flowing for freight and people, and it's a really important way to raise money."

Transportation leaders say creating express lanes on 405 and increasing carpools to three people is a trend that people can expect to spread as the region grows.