Husband of woman who died after pit bull attack says he wants justice


SPANAWAY -- A Spanaway woman who was mauled by a pair of pit bulls last week has died -- and her husband said he wants justice.

It appeared as though the 65-year-old woman was going to survive, but then suffered a fatal heart attack Tuesday at the hospital.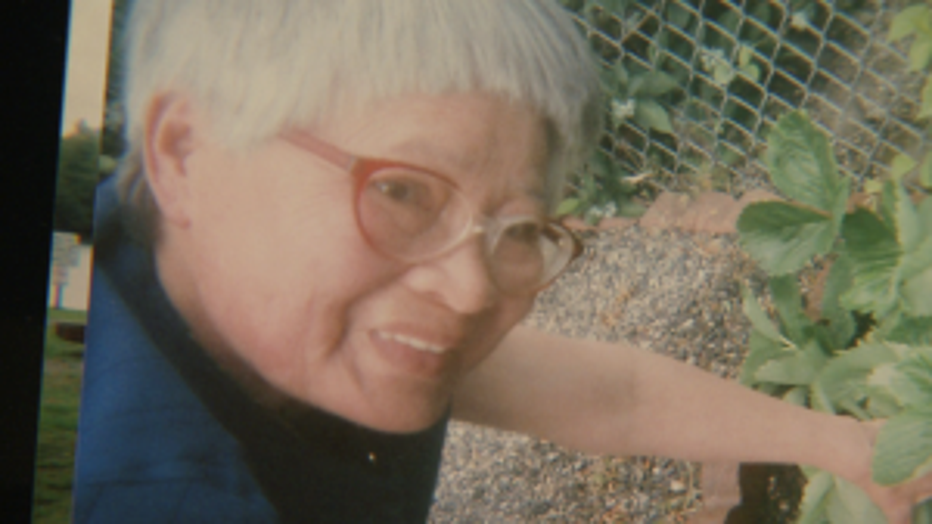 The attack happened at the intersection of 162nd Street and Pacific Avenue South Oct. 30. The woman was on her daily walk when out of nowhere two pit bulls attacked her from behind. The pit bulls were so violent it took several strangers to save her from their vicious grip.

"She was the kind of person everyone loved the minute they met her," the victim's husband, Chuck Woodhead, said Wednesday.

He added that the moment he met his wife, Nga, in Vietnam, it was love at first sight.

"She was walking down the beach, it was an instant attraction; I knew," Woodhead said.

His wife died just a day shy of their 42nd wedding anniversary.

"It's like a piece of your life is gone, a big chunk of your life is gone," Woodhead said.

Nga was just hours from being released from the hospital Tuesday when she had a fatal heart attack.

"It was a bolt out of the blue," Woodhead said.

The Pierce County Medical Examiner's Office said the woman's death was directly caused by the injuries she suffered from the pit bulls.

"They broke her arm and really tore her arm up," Woodhead said.

The owner of the dogs was not home when Q13 FOX News stopped by Wednesday, but neighbors said the pit bulls somehow escaped a fenced yard last week and attacked Nga at the busy intersection. Now with her death, this case could turn into a criminal matter.

"This could change with the homeowner and dog owner who let these dogs out. We will be forwarding it to the prosecution's office to let them decide what, if any, charges are filed," Pierce County Sheriff's Department spokesman Ed Troyer said.

"The owner should have known and should have been careful," Woodhead said.

Despite his broken heart, Woodhead said the strangers who rushed to save his wife have left a lasting impression.

"It renewed my belief on mankind being good, basically being good," Woodhead said.

It took three men to fight off the pit bulls. One man had to shoot one of the dogs who had a firm grip on Nga's arm. The second pit bull was shot a short time later by a  deputy.

"They got bit, a couple of them; they did what they could. All I can say is thank you, that's all I've got," Woodhead said.

The Spanaway man said those men bought him one more week with his wife and for that he is grateful.

"I love her and I am looking forward to seeing her again," Woodhead said.

Neighbors did not want to go on camera but they say the pit bulls had a history of being aggressive. The Pierce County Prosecuting Attorney's Office said it is reviewing the case.