Husband, father, son of DUI crash victims talks of horrific day


SEATTLE -- Dan and Karina Schulte's lives were changed forever when their first child Elias was born.

"The first 10 days were the best 10 days of my life -- it was really a great time for us. My parents were here and it was one of the best weeks of their life also," Dan Schulte said.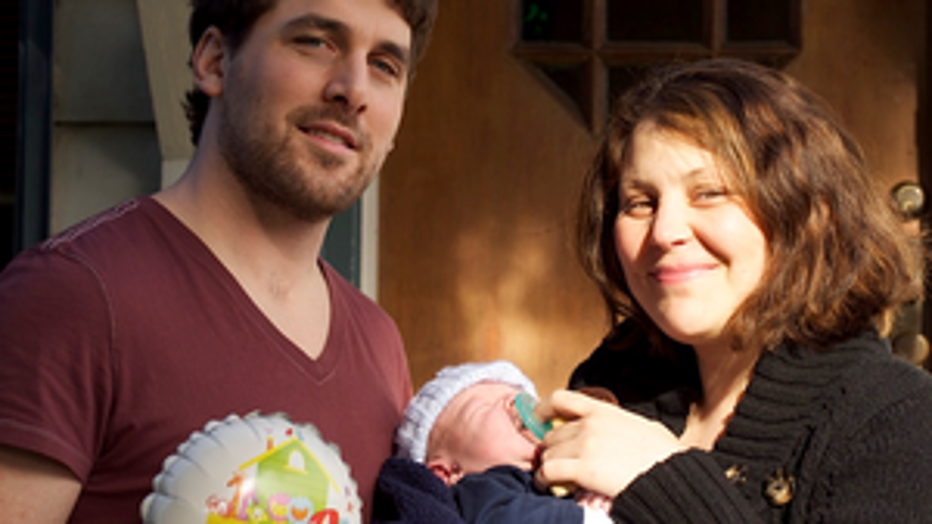 On March 25, Dan went back to work for the first time since his son was born. That afternoon, his wife strapped Elias into his carrier and headed out for a walk with her in-laws, Dennis and Judy.

The four were crossing the street at NE 75th Street and 33rd Avenue NE when a pickup truck with a repeat drunk driver behind the wheel slammed into them, instantly killing Dennis and Judy and sending Karina and Elias to Harborview Medical Center in critical condition.

"I got to meet Elias a few minutes after the accident," Dr. Francois Aspersberro said. "He initially was found by paramedics in cardiac arrest. He had a moment of resuscitation before his heart started beating again."

(The full, raw video of the Schulte news conference is at bottom of page)

Elias had a severe head injury and doctors had to drain fluid from his brain. His mother also had a brain injury as well as a severely fractured pelvis. Doctors removed part of her skull to control swelling, but the next day she suffered a stroke which has affected her speech and ability to communicate.

"The speech centers are partly on the left side and that's why the speech issue is there. She will have problems with understanding and hearing speech and conveying speech," Dr. Saman Arbabi said.

Karina and Elias are now off ventilators and Elias is starting to eat again.

"I was just in there feeding him this morning so he's really come a long way. He's taken to a bottle again, which is pretty awesome," Schulte said.

Karina has been unable to hold her son since the accident. It's a moment Dan is looking forward to after losing so much.

"I have a new life. I have to deal with it. I have really hard moments, but when I see little Elias I definitely have hope for the future," he said.

Doctors also worry Elias may suffer permanent vision loss from his brain injury.

Police arrested Mark Mullan at the scene of the crash. He has been charged with vehicular homicide and vehicular assault and his bail is set at $2.5 million.