Hundreds rally for $15 an hour minimum wage in Seattle
SEATTLE -- Socialist leader Kshama Sawant isn't backing down on her pledge to bring $15 an hour minimum wage to Seattle.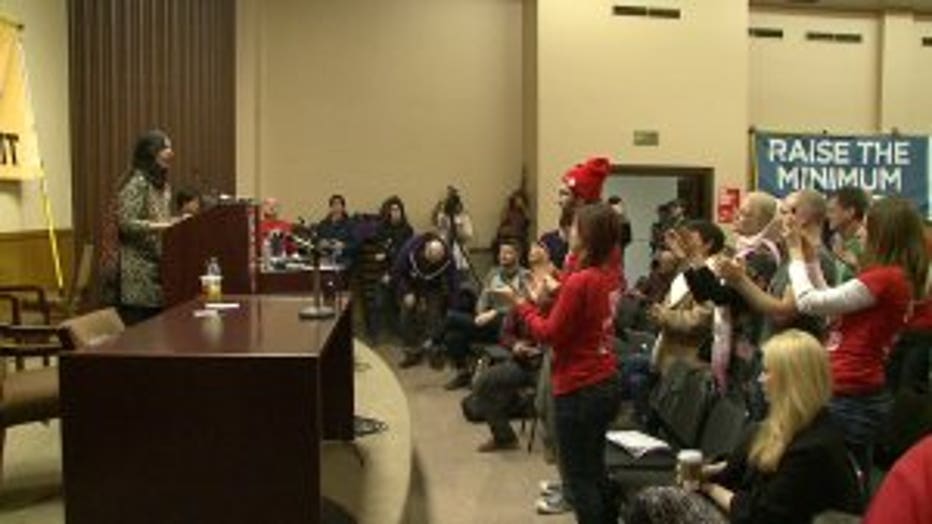 Sawant centered her campaign on the issue. Now, she joins workers, unions and activists to create a web site called 15now.org.

The group's goal is to make Seattle the first major U.S. city to pass the minimum wage hike.

Hundreds rallied Sunday night in downtown Seattle where Sawant made a promise to her supporters.

"And I pledge $1,250 every month from my city council salary to 15now.org. That comes to $15,000 a year," Sawant said.

Mayor Ed Murray has also voiced his support.

Organizers hope to pass the wage hike in 2014. Activists said if they get a victory here in Seattle, they plan to take the fight nationwide.