Hundreds of thousands expected to attend Seahawks victory parade


SEATTLE -- The Seahawks Superbowl parade route is a familiar one. It's been used many times before for the Seafair Parade.

It's 3.2 miles from Denney Way, south on 4th Avenue, past Westlake Park, then west on Washington and south on 2nd, ending at the north parking lot at CenturyLink Field.

"Along the parade route you're going to get a chance to see the Sea Gals, the Blue Thunder, I think their music is called, coach Carroll, all of the players, some players' families are going to be with us.  It's just going to be a great time," Seattle Director of Emergency Management Barb Graff said.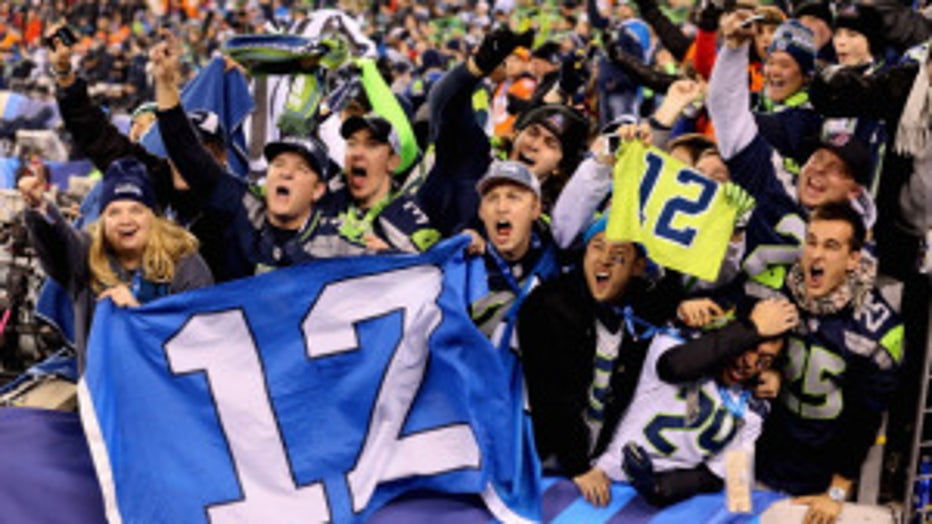 As for the players themselves, they'll be riding The Ducks.

All along the parade route, preparations are under way; barricades are on standby, no parking signs are in place and chairs have been delivered.

The city of Seattle is working closely with King County Metro, Sound Transit and community transit to try to minimize the inconvenience to commuters during an event of this magnitude.

"We're expecting more than 200,000 people to show up in support of the Seahawks and so you should be aware it will take time to get to the actual event and you're going to see significant travel delays," Seattle Department of Transportation Rick Sheridan said.

Seattle Police Department spokeswoman Renee Witt told the Seattle Times that the SPD expects closer to 500,000 people to show up for the parade and rally.

Metro is adding as many as 50 buses to its most popular routes.

Sound Transit will run on peak schedule all day and is adding cars to its commuter trains.

"This is a pretty unprecedented situation.  We have never seen probably this kind of an opportunity.  This is a once in a lifetime situation," King County Department of Transportation spokesperson Rocchelle Ogershok said.

"There are a number of streets that will be no-parked as part of this parade route, so 4th Avenue and streets that are perpendicular to it between 3rd and 5th will be no-parked to facilitate the actual parade so our recommendation to people who are interested in driving is to car pool," Sheridan said.

Finally, the end of the parade route is the beginning of the party inside CenturyLink Field.

There will be overflow space inside Safeco Field as well and big screens all over both parking lots.

Tickets to the event are free but if you don't have them already, good luck.

Season ticket holders were able to get theirs first and since them the event is full at CenturyLink, although tickets are available on Craigslist for as much as $100.

Late Tuesday night, Mariners.com announced Safeco Field was also at capacity for the event.

Because there is no time limit on the party, the evening commute will likely be affected, so the overall impact of the parade will likely last all day long.

The parade starts at 11 a.m.  Workers will begin to shut down streets starting at 10:30a.m. and they will be reopened individually as the parade passes.

Wheelchair access will be available on the City Hall campus at 4th and Cherry and remember it is going to be very cold and you could be outside a long time so dress accordingly and have a great time.