Hundreds in Olympia to protest new state gun law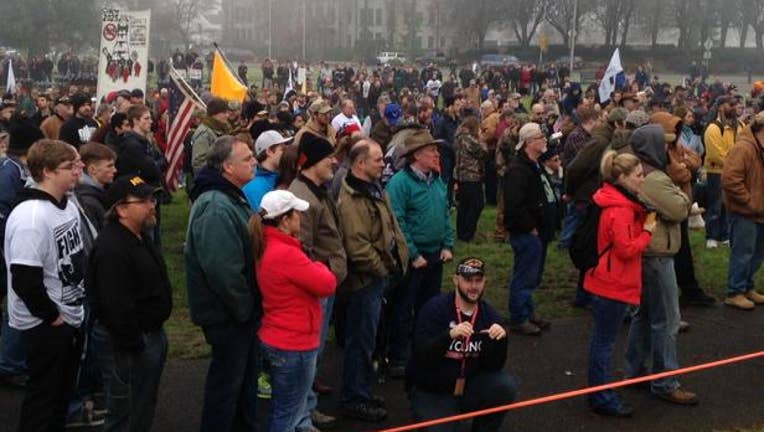 article


OLYMPIA, Wash. (AP) — Thousands of gun-rights advocates are rallying outside the Capitol to protest a new expanded gun background check law in Washington state.

Saturday's protest is called the "I Will Not Comply" rally, and those attending say they will openly exchange firearms in opposition to the state's new voter-approved universal background check law, Initiative 594.

The law, which took effect on Dec. 4, requires background checks on all sales and transfers, including private transactions and many loans and gifts. Exceptions include emergency gun transfers concerning personal safety, gifts between family members, antiques and loans for hunting.

Planned speakers at the rally include Ammon Bundy, one of the sons of Cliven Bundy, the southern Nevada rancher whose backers faced down federal agents to end a cattle roundup earlier this year.