Hundreds honor Sgt. Bryan Black's life in Puyallup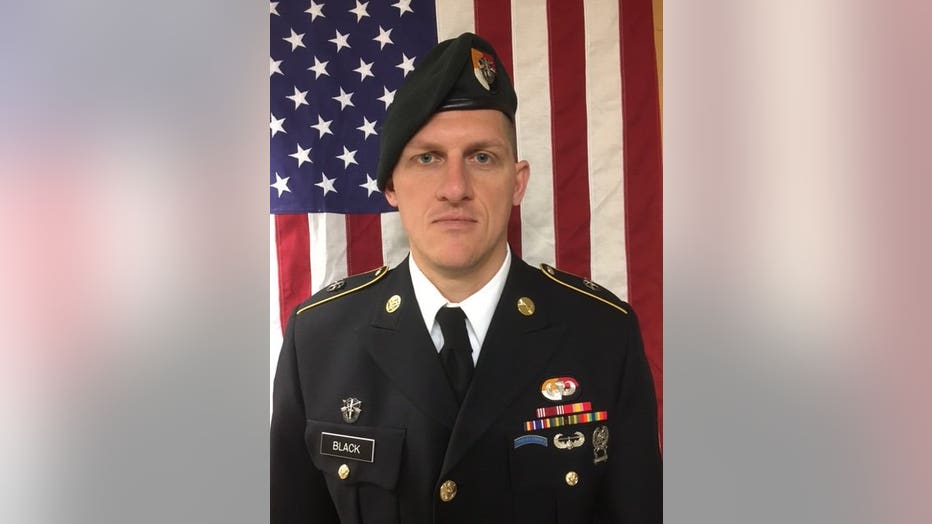 PUYALLUP, Wash. -- Hundreds gathered in Puyallup Sunday to honor and remember fallen soldier Army Staff Sgt Bryan C. Black.

The 35-year-old special forces medic was one of four soldiers killed when their squad was attacked by about 50 ISIS fighters in Niger.

Black is a Puyallup native and graduate of Puyallup High School. He leaves behind his wife, Michelle and his 9 and 11-year-old boys, Isaac and Ezekiel.

Widow of fallen Puyallup soldier speaks out: I'm 'very grateful that he called'

Black's father spoke with Q13 News on Sunday. He said Bryan had considered military service for a year or two before he enlisted in 2009.

He also describes his son as loving and loyal.

"He was focused 100-percent on whatever he decided to do. "Second, not second in importance, he loved his family and took care of them and looked out for his friends. Those were two strong characteristics of his life," said Hank Black. "It humbled us to see the number of folks, the speakers and the words they said about Bryan. They were very appreciated."

Among those who came to honor his life, fellow JBLM soldiers from his special forces regiment.

"What really stood out to me is the resilience of the Puyallup community and the outpouring of support for his family. It's not often that you see a community like this come together," Lt. Col. Stephen Taylor said.

"I'm proud that the Puyallup community came out to support this individual who grew up in Puyallup, and went to high school in Puyallup," Sean Snow, with Brothers In Arms Motorcycle Club.

Staff Sergeant Black was also honored by Central Pierce Fire & Rescue who used a ladder truck outside the memorial to display a huge American flag.

The Department of Defense says it expects the investigation into the October ambush to be completed by January.