Huh? Texas Rangers draft Russell Wilson in Rule 5 Draft
SEATTLE -- We get it Texas. You don't like your quarterbacks Tony Romo or Matt Schaub. But that doesn't mean you can take ours away in a baseball draft.

The Texas Rangers baseball team drafted Seahawks quarterback Russell Wilson in the Rule 5 Draft Thursday morning. The Rangers, according to Sports Day DFW, paid $12, 000 dollars to draft Wilson, who previously spent time as a 2nd Baseman in the Colorado Rockies' organization.

But don't expect Wilson to set down the pigskin and pick up a mitt anytime soon. The draft choice is an effort to harness Wilson's off the field talents, Sports Day DFW reported.

"The more practical application of the Wilson draft is as a motivational speaker," Evan Grant of Sports Day wrote. "The club would like to get him to spring training to speak with younger minor league players. Essentially, the Rangers paid $12,000 for a motivational speech."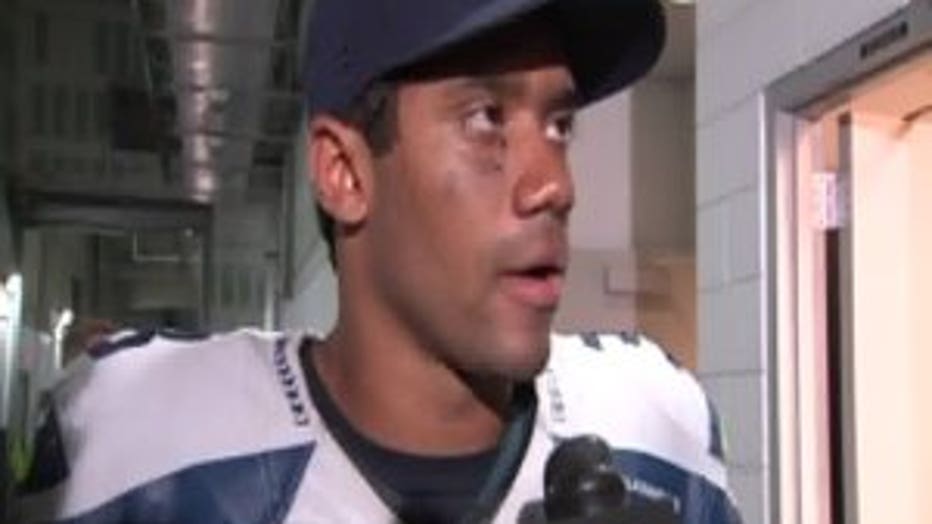 Rangers general manager Jon Daniels telephoned Wilson on Thursday morning to wish the quarterback well with the rest of the football season. Daniels said Wilson even expressed an interest in coming to the Rangers' camp for Spring Training.

Wilson hit .288 with three homers and 15 RBIs in the Colorado Rockies system.

Rangers officials said the diamond is always open to a leader like Wilson; if he ever did decide to come back.

"We decided if he ever wanted to play again, he'd be a guy that we'd want with us," Rangers assistant general manager A.J. Preller said.

Let's hope he has many Super Bowl rings on his fingers before he ever decides to grab a bat.