Huge pothole opens up down middle of local highway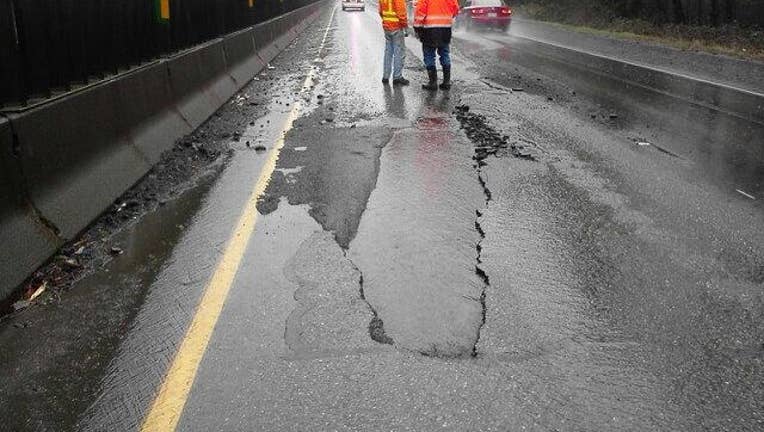 article


PORT ORCHARD, Wash – A giant pothole opened up in the westbound lanes of SR 16 in South Kitsap County midday Tuesday and authorities were blaming the wild weather.

Washington State Patrol Trooper Russ Winger said the asphalt layer seemed to have separated causing a section of the highway spanning an entire lane to crack and sink.

Originally WSDOT had estimated that the section of highway near the Tremont exit in Port Orchard could be closed for several hours, but Trooper Winger was more optimistic.

"DOT has advised me that they hope to have the lane open on SR16 in 15-20 minutes. The "Gorilla Glue" is working!" wrote Trooper Winger on Twitter.

Kitsap County has been especially hard hit by the recent spate of storms resulting in localized areas of urban flooding.

Will the wet weather continue?  Check out the full forecast for the answer.