How to help mudslide victims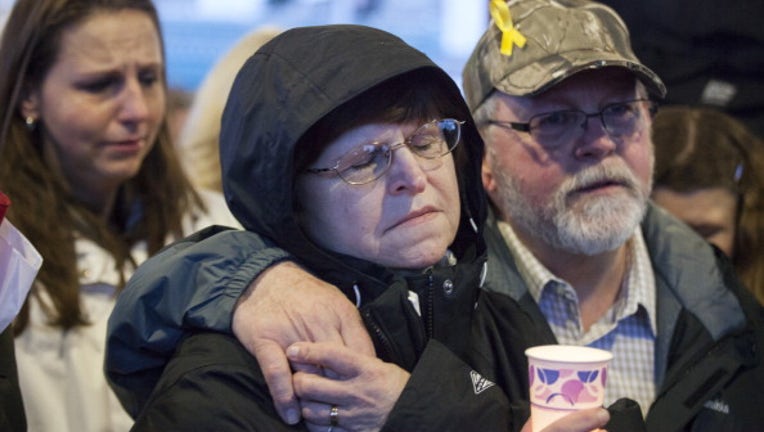 OSO -- As hope for survivors of the devastating mudslide in Oso dims, Snohomish County officials have released information on how best to help mudslide victims, their families and struggling surrounding communities.

First and foremost, officials are requesting everyone stay away from the slide. The area remains very dangerous, and officials said non-dispatched individuals at the scene would complicate efforts. Please stay well clear of roadblocks and emergency workers. Despite some earlier media reports, officials ARE NOT asking for volunteers to help with the search.

The Red Cross has seen an outpouring of support in clothes and food donations. But now, monetary donations are what's needed. Call 1-800-Red-Cross or visit RedCross.org to give. And the Red Cross reminded people NOT to bring donation items to area shelters.

Those missing for loved ones should visit Safeandwell.org. Family members could call the call center at 425-388-5088 to report a missing loved one. This is the same number to ask about reunification, evacuation and shelters. You are also asked this number if you are safe, and have not yet reported you are OK. Also, contact Demcallcenter@Snohco.org.

Remember, officials need specific information such as photos when reporting a missing person.

Evacuation notices in the area have been lifted, but Snohomish County Officials encourage those living near the slide to keep in touch with a radio or television to learn the latest. Shelters are still open in Arlington, at 570 Sauk Avenue.

There is a Mudslide Info and Relief Facebook page that helps those interested in donating money or time pick a reputable charity to choose from.

Officials will continue to connect people with missing livestock and pets as they are found. If you believe you have found a pet lost in the slide that doesn't belong to you, call the call center to report the lost animal.

A 24-hour crisis hotline has been sent up for victims or anyone family members feeling grief. The number is 800-584-3578.

A Disaster Relief Account for Oso landslide victims has been set up at Union Bank in downtown Arlington at 525 North Olympic Ave. The account is through Cascade Valley Hospital Health Foundation (checks should be addressed to Cascade Valley Hospital Health Foundation.

Oso Chapel will coordinate a community prayer and Share meeting this Wednesday evening, at 7 p.m. March 26. This will be an opportunity to share, find comfort, and relay specific needs. We want to be a help and a blessing.

For additional information, call 360-862-3550 or e-mail to osochapel@gmail.com.

If you'd like to add to our memorial cross, please feel free to bring fresh cut flowers. The church is located at 22318 State Route 530 Northeast.

You can also donate online here.

If you call the info line or call center, please be patient. A very large number of people are calling in, with only six receivers available, officials said.

For more information on how to help mudslide victims and their families, click here.