How to get your hands on Super Bowl tickets


SEATTLE -- For diehard Seahawks fans, the hunt is on for tickets to the biggest game of the year.

"Obviously with the great end to the win yesterday, people want to go to New York and they have to do it now or they're not going to be able to get there," said Nathan Cripps of Stellar Travel in Bellevue.

It's not cheap.  Packages from PrimeSport, the travel partner of the Seahawks, start at around $6,000 for round-trip airfare, transportation, 3 nights at the Sheraton in Times Square, souvenirs, a pregame tailgate party and Super Bowl tickets.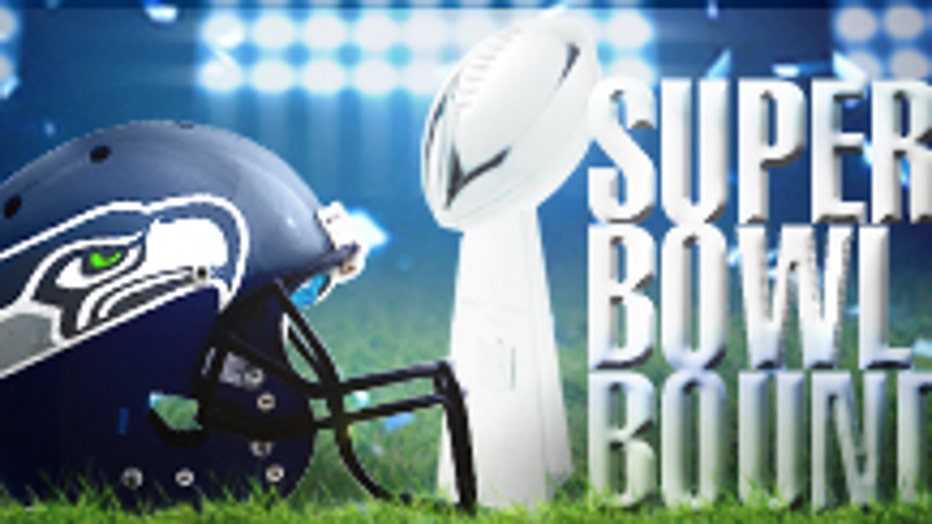 If you don't want to sit in the nose-bleed section, get ready to pay even more.  A VIP Green Room package runs $12,000 per person.

Some are hoping to get lucky, buying a $10 Lotto ticket at any Washington Safeway store to get entered into a drawing for a package trip.

About 14,000 lucky Seahawks season ticket-holders got an email after the game letting them know they won a lottery for a pair of Super Bowl tickets at $1,600.

"It was wonderful. I got home and my phone was on the counter and I checked my email and looked and saw it and couldn't believe it was real," said Arthur Clemens.

The catch is you have to pay at the box office with a money order only.  Because Monday was a federal holiday and banks were closed, that was a little tricky.

"Fortunately at QFC, I was able to get a money order and get down here and get the tickets and drive back home and talk with my family about what happens next," said John Lloyd.

Lloyd says he may end up selling his tickets, because of all the other expenses that go into getting there.  Others are making travel arrangements, not wanting to miss only the second Super Bowl appearance in Seahawks history.

For the Safeway lottery, fans must purchase a $10 Lotto ticket between Monday and Wednesday and send in a mail-in voucher by Saturday for a chance to win a Seahawks New Jersey Bound Prize Package. There is only one Seahawks New Jersey Bound Prize Package available to win and includes the following: 2 tickets to the game in New Jersey, airfare for 2, hotel stay and a $500 VISA gift card.

Additional prizes will be awarded, including: 12 winners will receive a $500 Seahawks Pro Shop gift card, 12 winners will receive a $200 Seahawks Pro Shop gift card.

Fans must mail their voucher to: WL-NEW JERSEY BOUND, PO BOX 43012, OLYMPIA, WA 98504-3012.  Entries must be received by Saturday, January 25.  The drawing will take place at 3 p.m. on Monday, January 27.  Grand Prize Winner must be available by phone between 4-7 p.m. in order to be eligible to win the prize.