How in the world did thieves steal a trailer covered in working solar panels?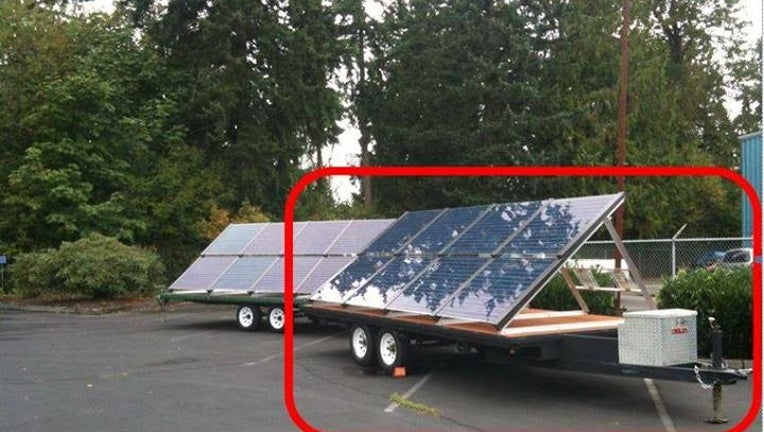 MARYSVILLE, Wash – A trailer covered in working solar panels was stolen over the weekend from Silicon Energy in Marysville.

The trailer, valued at more than $25,000, is used in demonstration for the company to show the value of solar energy.  The company takes it to farmers markets, schools, parades and other local events.  It can charged electric cars, power sound systems or even power up concerts.

Marysville Police are investigating how the trailer was stolen from a gated and locked area at Silicone Energy.

The trailer has a Washington license plate with number 4743VB.

The company is offering a $500 reward for the return of the trailer.