How hot is too hot in Western Washington?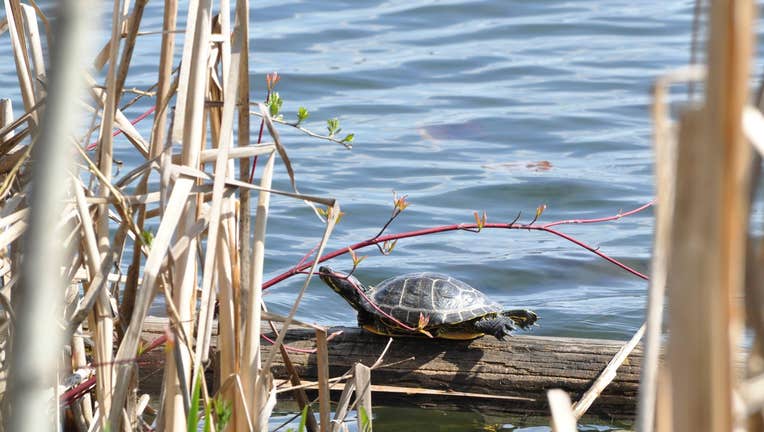 SEATTLE -- If you liked yesterday, you'll love today. Yesterday's high temp in both Seattle and Portland was 77 degrees. Feeling like summer here in the Pacific Northwest on this last day of April and today's not even the hottest day yet. Hard to believe that this April will go down as the 9th wettest ever April on record with 4.18" of rain, normal is 2.71".

If you're seeking relief from this mini spring heat wave, a word of caution that area waterways are COLD. Some water temperatures as a result of spring snow melt will only be in the mid 40s. Many area beaches are not even monitored for safe swimming conditions for another two weeks and very few lifeguards are on duty this early in spring. Keep a close eye on kids near water; putting them in a life jacket anytime you're near the water is just a good habit to get into.

TODAY we'll see nothing but sunshine all day long. Mild morning and then a warm afternoon. High temperatures likely around 80 for Seattle and mid 80s for some spots in the South Sound and SW Interior down towards Portland. This is the warmest we've been since September of last year. Normal high for this time of year is 61 for Seattle, the record of 85 looks safe for today at SeaTac.

TONIGHT clear and beautiful. Overnight lows very mild again. Many areas will see overnight temps in the 50s and a few spots will not drop below 60.

TOMORROW looks to be the peak of our heat wave. I think we'll see more high clouds, but still temps soaring into the upper 80s for Portland/Willamette Valley and Seattle/Puget Sound in the 80-85 range. The record to beat is actually 90 for May 1st at SeaTac.

THE REST OF THE WEEK we'll start moving back towards normal with high temps Friday around 65-75. Cooler marine air starts to work itself back into the region into the weekend. A chance of some showers looking likely for both Saturday and Sunday.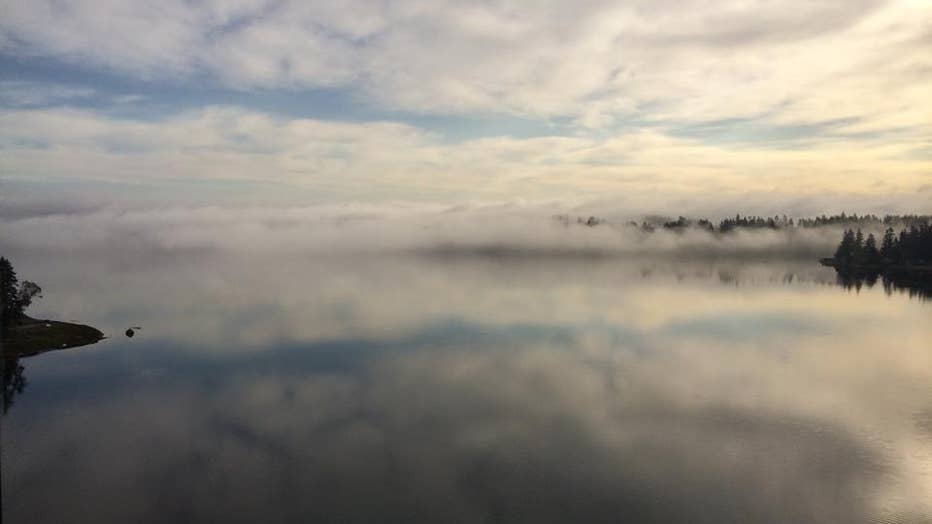 Reflected clouds in Dye's Inlet. Viewer photo from Jenni in East Bremerton